What is the point of having a parliament if the difficult questions are not being asked?
The recent seating where, among others, the transmission of COVID-19 in dormitories were discussed, surprised opposition politician, Goh Meng Seng.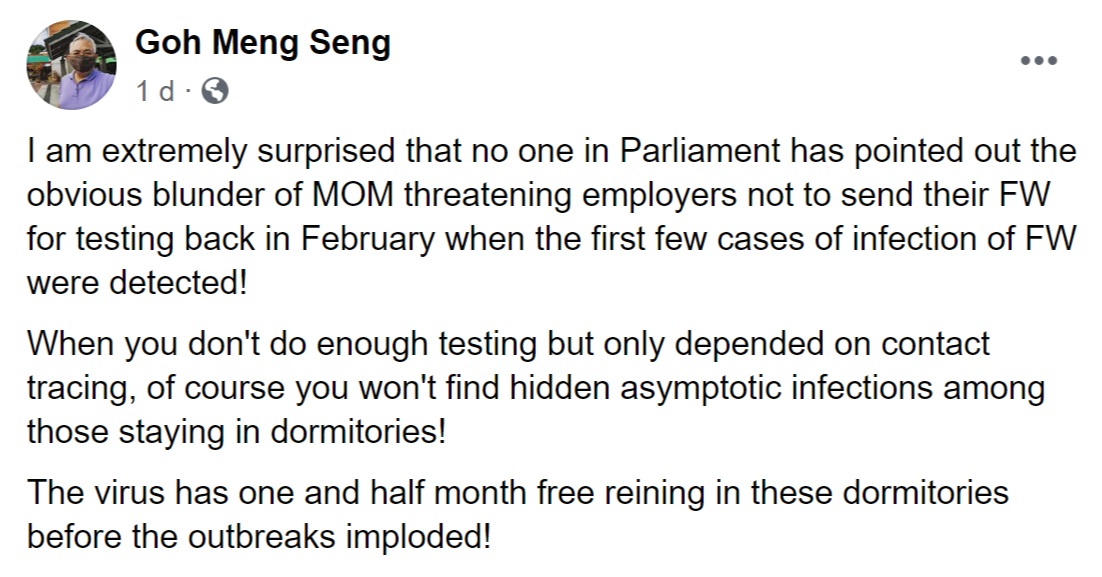 Goh pointed out that no parliamenterian touched on the elephant in the room – the alleged "obvious blunder of MOM" , back in February, for threatening employers and telling them not to send their foreign workers for testing when the first few cases were detected among these workers.
This purported lack of testing was, according to Goh, catastrophic and enabled the virus to transmit within the dormitories for about six weeks, almost unencumbered.
These allegations should have been addressed, and robustly debated in Parliament.
Now, we will probably never know if such an instruction was indeed handed out to reject foreign workers from being tested. If they had been tested, it would have been a completely different April to the one that we had.