Local DJ/social-media personality, Jade Rasif shared and reacted to a post by her acquaintance, Lectress Pat, an actress, in relation to the (alleged lack of) enforcement of social-distancing rules against wealthy foreigners in Singapore.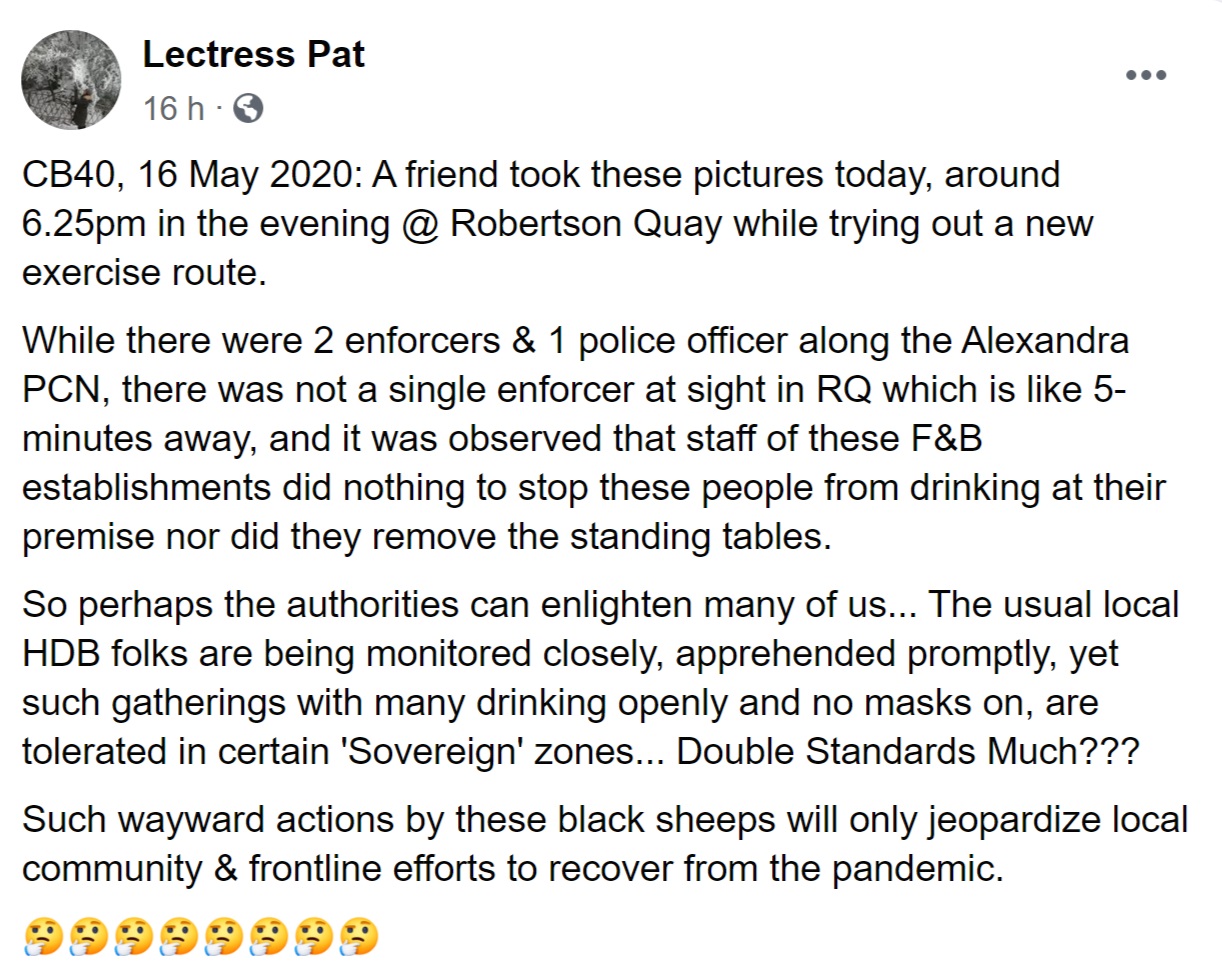 Pat had obtained these photos from a friend who was trying out a new jogging route on the evening of 16th May 2020. The friend found instances of many wealthy foreigners at the Robertson Quay vicinity blatantly disregarding, and even flouting, social-distancing guidelines and laws.
F&B establishments in the area did not stop these foreigners from drinking at their tables. These establishments didn't remove their standing tables.
What's worse was that Pat did not see any social-distancing enforcers in sight.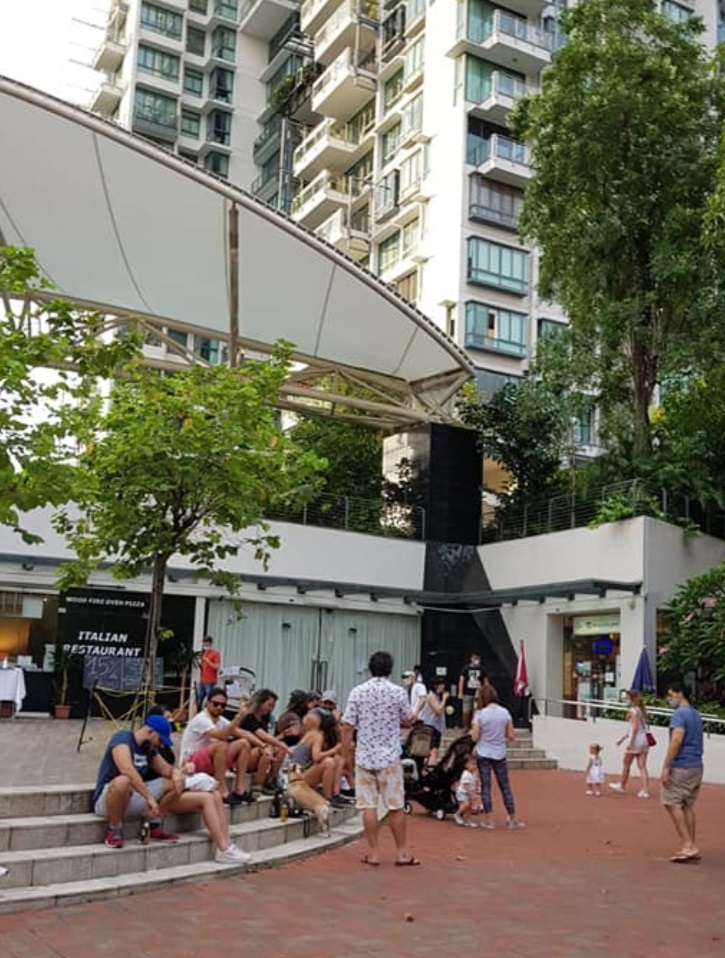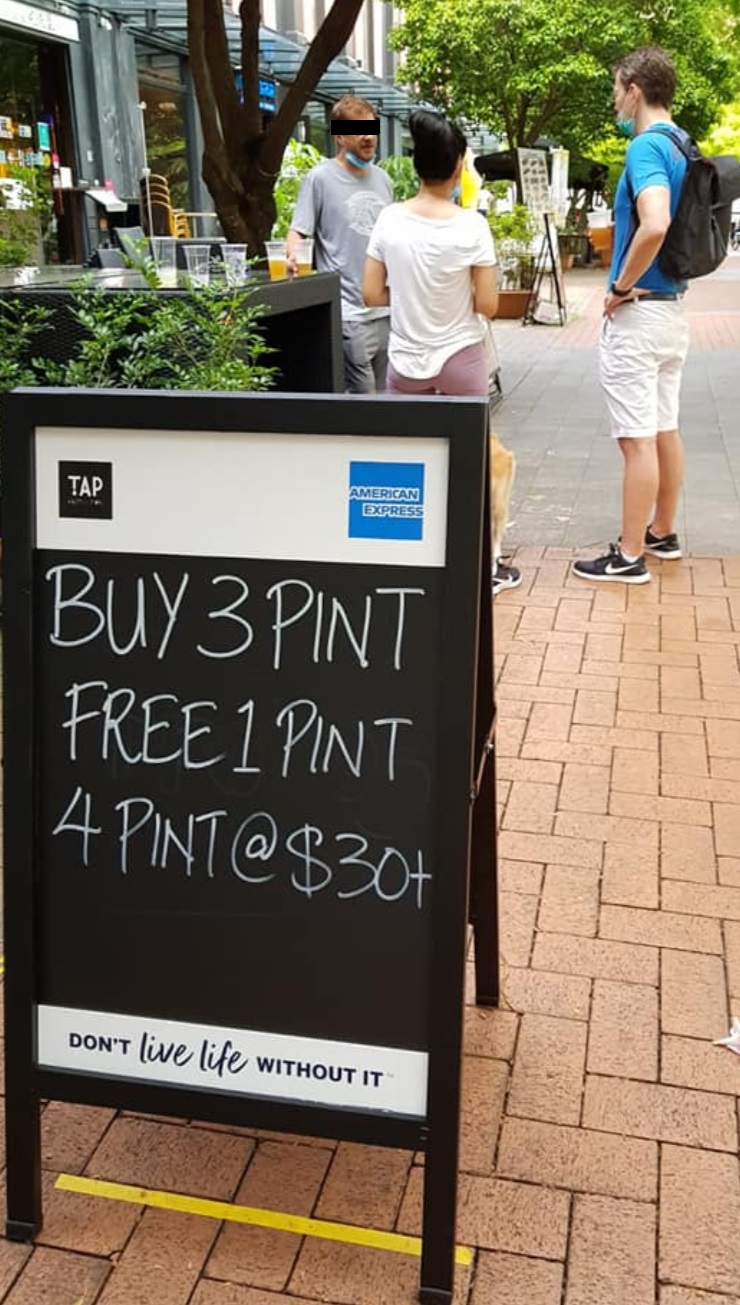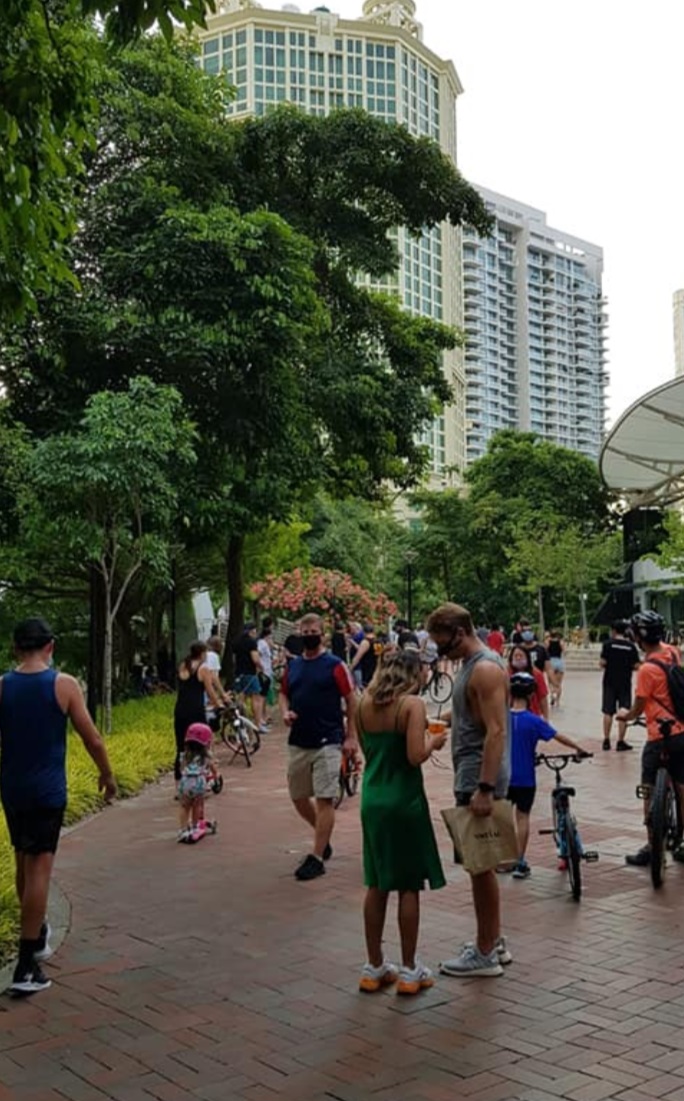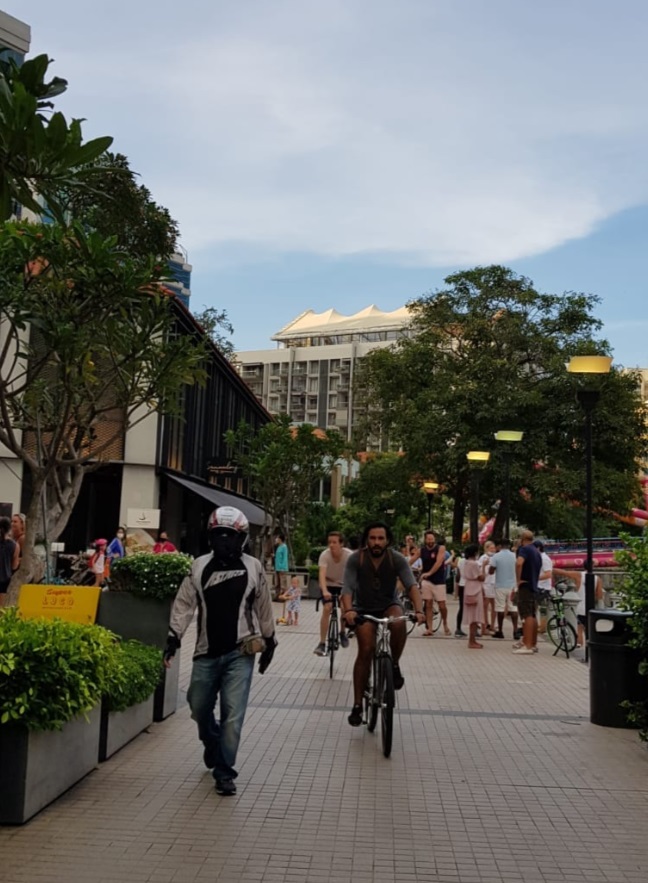 In response, Rasif shared her own personal experiences and wondered if the social-distancing laws and enforcement were applied equally to both the rich foreigners and the poor locals. She intimated that the heartlanders are overpoliced, and are being targeted more than these wealthy foreigners.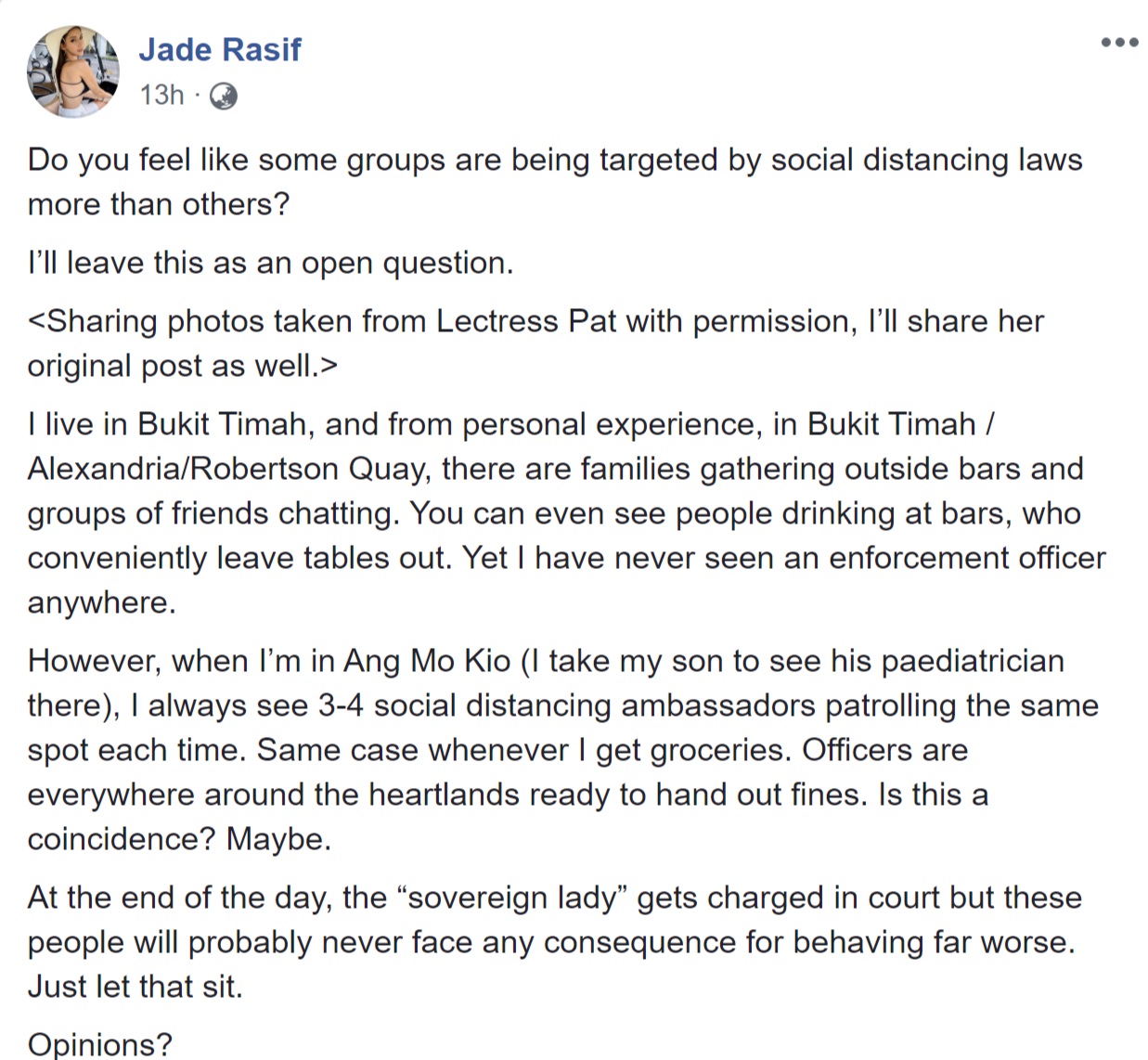 I live in Bukit Timah, and from personal experience, in Bukit Timah / Alexandria/Robertson Quay, there are families gathering outside bars and groups of friends chatting. You can even see people drinking at bars, who conveniently leave tables out. Yet I have never seen an enforcement officer anywhere.

However, when I'm in Ang Mo Kio (I take my son to see his paediatrician there), I always see 3-4 social distancing ambassadors patrolling the same spot each time. Same case whenever I get groceries. Officers are everywhere around the heartlands ready to hand out fines. Is this a coincidence? Maybe.

At the end of the day, the "sovereign lady" gets charged in court but these people will probably never face any consequence for behaving far worse. Just let that sit.
These pictures speak for themselves. The foreigners are not stupid idiots. They are here, technically, because of their capabilities and talents. It is not mere speculation to say that they are knowingly, and conciously, breaking the rules.
Foreign enclaves like Bukit Timah and Robertson Quay is still part of Singapore. These are not independent towns. Our laws apply to every one there, regardless of who they are, and their nationalities.
Don't take the easy way and just target the vulnerable heartlanders.
The millionaire Ministers should grow some balls and keep the foreigners in line before they become self-entitled and think they are beyond reproach.
Or is it already too late?
Editor's note: An earlier version of the article erroneously identified actress, Lectress Pat, to have taken the photos while jogging in the vicinity of Robertson Quay. This is inaccurate. In fact, the photos was received from Lectress Pat's friend, who was the one jogging in the vicinity. This article has been edited to clarify this point.