News of Singapore's ban against a group of British nationals for flouting COVID-19 restrictions on social-gatherings, has made it to the BBC.
The four Britons - Neil Gordon Buchan, 30, Perry Scott Blair, 37, James Titus Beatt, 33, and Joseph William Poynter, 35 - were also fined about SGD$9,000 each. These transgressions at a popular local bar area were pictured by the public and quickly went viral on social media.
The four were among those that were consequently charged and convicted.
Many of the British netizens who reacted to the news did so with restraint and logic.
A majority of the commenters were in agreement with the punishment. They concurred that the pandemic warranted such restrictions and such loutish, selfish behaviour should rightly be punished.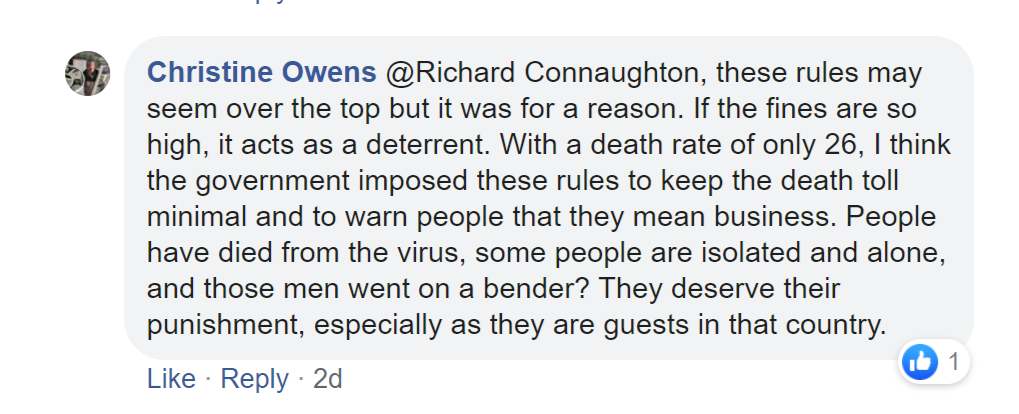 Ultimately, the four knew what they were doing and had to take responsibility for their misguided actions.

As foreigners living and working in a another country, they must abide by the local laws and regulations, especially when it comes to public health issues.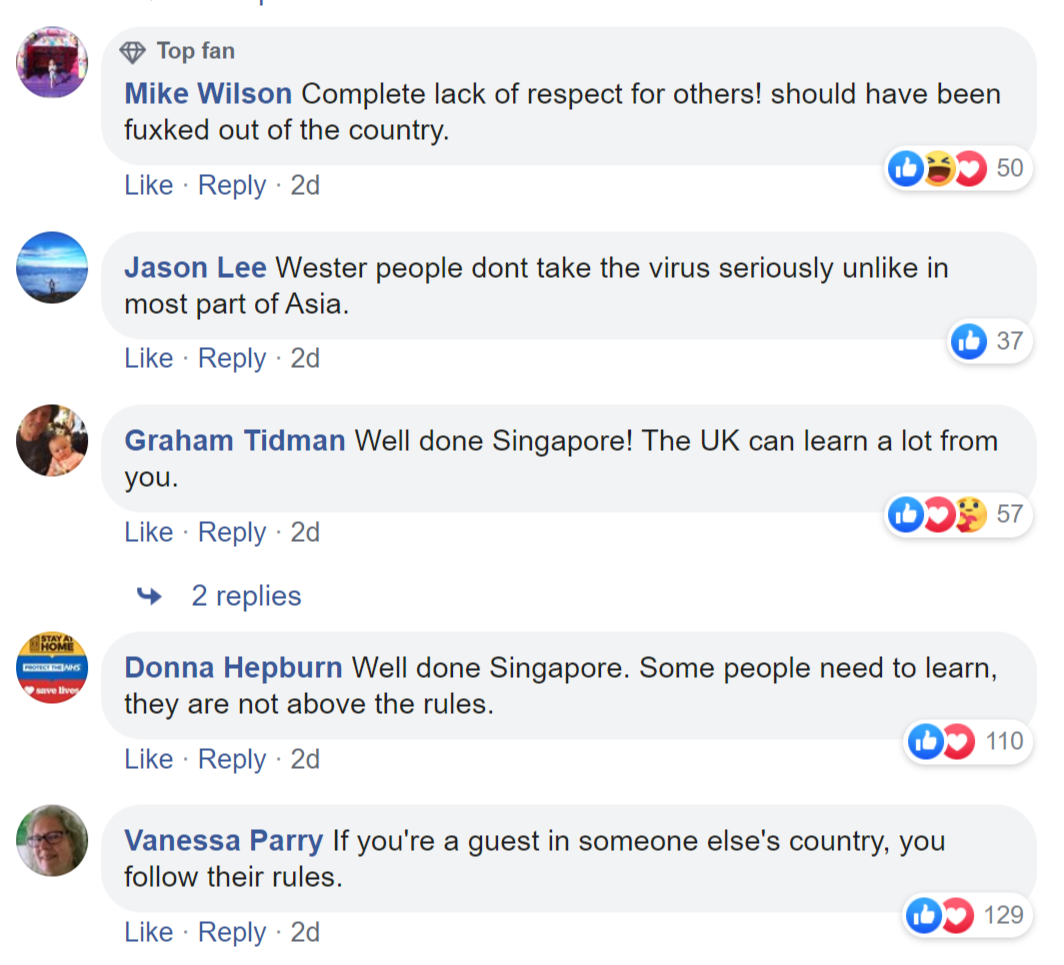 Some even wished that the government in the UK was as strict as the Singapore government.



When it comes a public health emergency like COVID-19, everyone has to play tkheir part and not succumb to their own narrow selfish self-interests.
For the foreigners who are working here, this ruling has demonstrated that they are not above the law and have to respect them just like the rest of us sinkies.