Heng Swee Keat's move from Tampines to East Coast GRC took the whole country by surprise.
No one saw it coming. Not even the Worker's Party (WP). WP's party chief, Pritam Singh, himself called it a "strategic surprise".
Explaining the move via a FB post, Heng said that the move was conceived becaue "[the PAP] cannot afford a gap in East Coast in these uncertain times. We need a full team that can take care of the residents and position them to come out of this crisis stronger than before."
This is a big risk taken by Heng and PAP. As Singaporeans will be familiar, risk-taking and the PAP do not gel well together.
On the HWZ forum, a netizen speculated that perhaps, the true reason for Heng moving to East Coast was that the PAP was scared of the WP.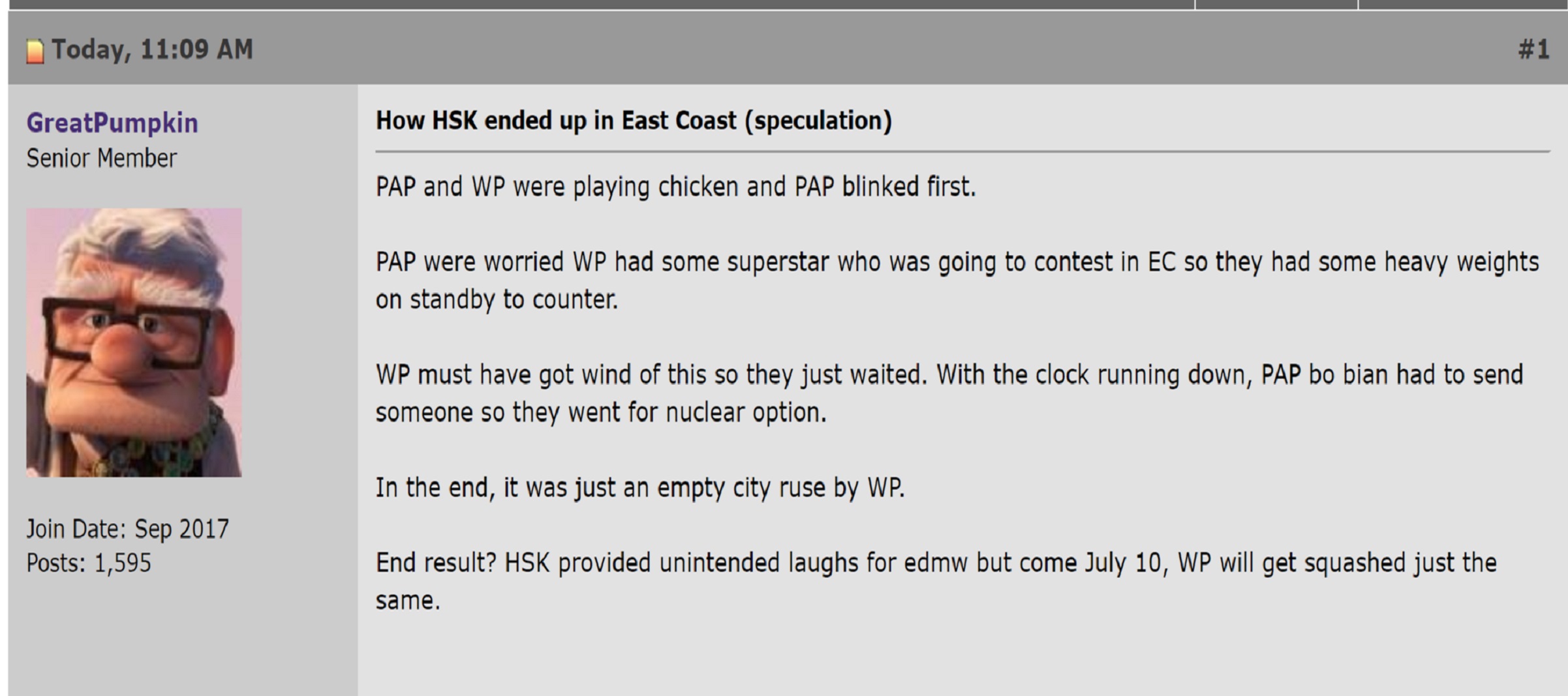 PAP and WP were playing chicken and PAP blinked first.

PAP were worried WP had some superstar who was going to contest in EC so they had some heavy weights on standby to counter.

WP must have got wind of this so they just waited. With the clock running down, PAP bo bian had to send someone so they went for nuclear option.In the end, it was just an empty city ruse by WP.End result? HSK provided unintended laughs for edmw but come July 10, WP will get squashed just the same.
Time will tell if this "strategic surprise" ended up being a strategic mistake. When the PAP team loses the battle for East Coast GRC, who does the PAP have lined-up to become the next PM?
Will Lee Hsien Loong extend his tenure? Will Chan Chun Sing become the PM? Or will they change tack and finally appoint a minority, Tharman Shanmugaratnam, as PM instead?
The outcome is in the hands of the residents of East Coast.