The dust has barely settled on PAP's Ivan Lim fiasco and now they are faced with another setback.
Thanks to a sharp-eyed netizen and former colleague of PAP candidate, Ng Ling Ling, now we know that she did not set-up the Social Service Training Institute (SSTI).
According to the netizen, Richard Giam, SSTI was founded by Ms Tan Bee Heong. In his post, Giam tagged both Tan and Gerard Ee, the former President of the National Council of Social Service (NCSS), and urged them to verify the claims.
Ee later confirmed Giam's assertions. He however opined that Ng may have made a genuine freudian slip.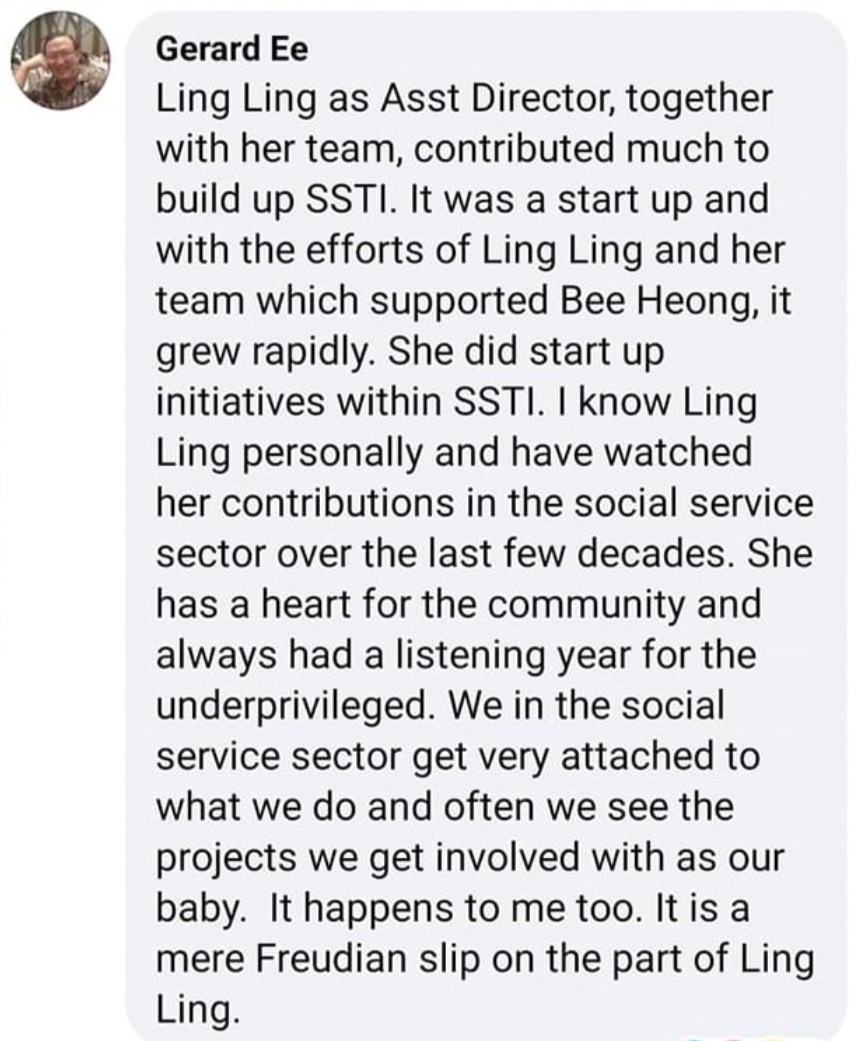 Political activist and commentator, Andrew Loh, disgareed with Ee that it was a mere Freudian slip. For Loh, it is unacceptable for someone running for political office to embellish her resume.
Nomination Day hasn't even started and the PAP has already had to deal with two setbacks from their new candidates.
They will be distracted trying to put out these fires.
The PAP may have COVID-19 on their side but the opposition has brave people who are looking out for them.
Will PAP finally relinquish parliamentary majority.