So the Ministry of Home Affairs (MHA) got worked up about the 'sorry not sorry' apology issued by Preetipls and her brother, Subhas Nair, over their rap video.
The siblings based their apology almost entirely on an earlier apology issued by Havas Worldwide for the Nets E-Pay advertisement.
This is a comparison of the apology made by both parties. Can you spot the similarities?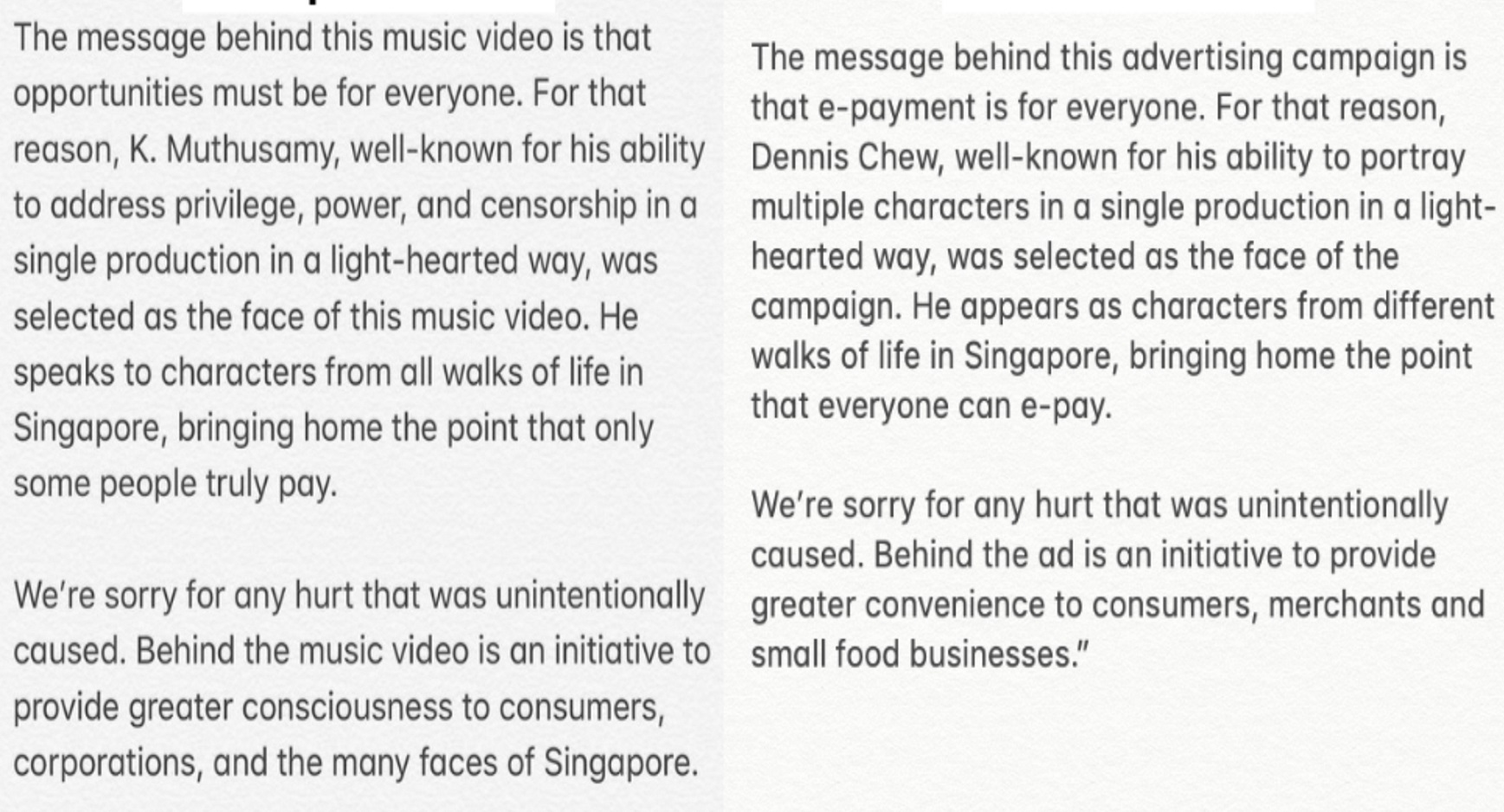 MHA clearly didn't see the irony in the apology by the Nair siblings. They called it an insecere apology that mocked Havas' apology.
But that was exactly the point. They really intenended to mock the apology by Havas.
The point that the brownface ad neither contravenes the penal code, nor any advertising guidelines, is moot.
The fact is people were really offended. That can't be dismissed. You can't tell the people that they don't have the right to be offended.
Havas' insincere apology made a bad situation even worse.
Yes, the mockery by the Nair siblings was intentional. They put the spootlight on racist, and racism in our country.
Why are they being punished?
In the media statement, MHA also pointed out the siblings previous expressions of racist sentiments. Some of the work by Subhas which alleged of systemic racial discrimination here were also labelled as "blatantly false".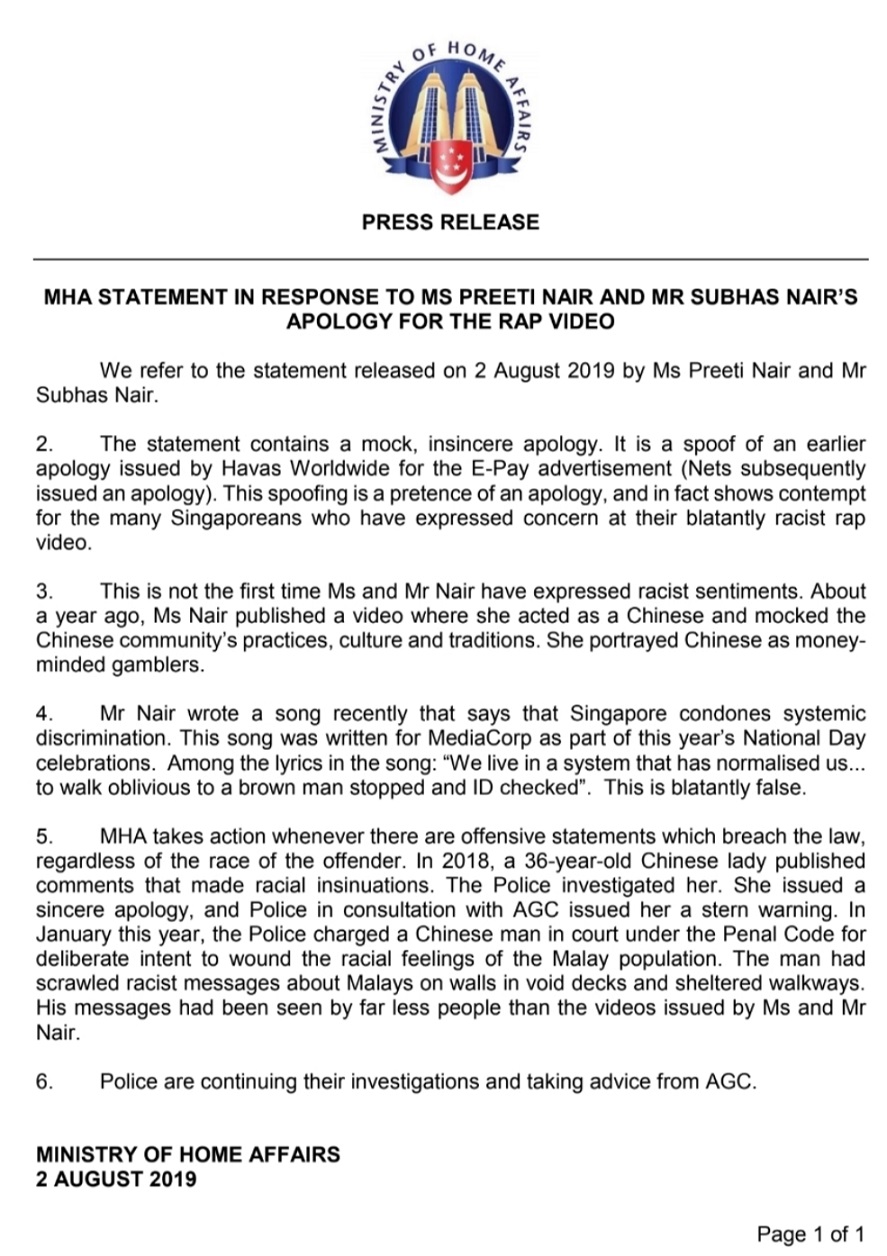 Investigations against the siblings will continue.