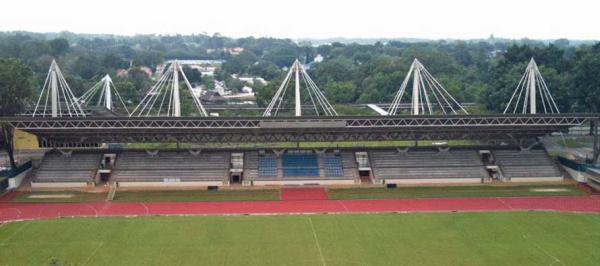 In another blow to an already bad couple of years in Singapore football, a referee, who was officiating an official National Football League Match in that slum called Yishun, was assaulted by a player during the match itself.
The match in question was the NFL Division One game between Gymkhana FC and Katong FC, which took place on 21 October at the Yishun Stadium. According to eyewitnesses, the match still had 10 minutes to go when the referee, who was named as Lim Li Seng, was assaulted by a player from Gymkhana. The referee was understood to have hurt his neck. He was conveyed to the Khoo Teck Phuat Hospital as a result of the assault. 
Police have confirmed that they are currently investigating the case as one of voluntarily causing hurt.