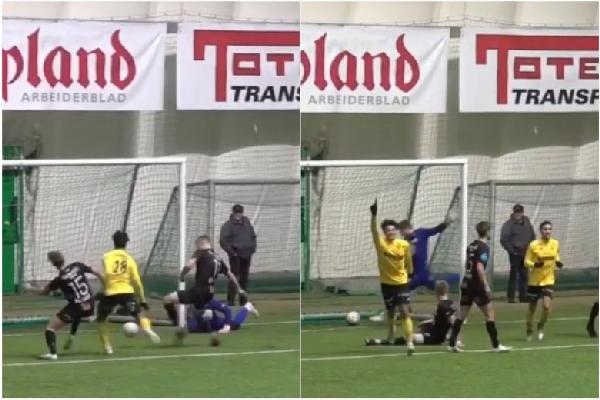 It might just be a pre-season friendly,but Ikhsan Fandi got off to a flying start on his professional European footballing journey, when he scored a goal just two minutes after coming on as a substitute.
Ikhsan, who is now the first Singaporean to play professional football in Europe in 30 years, scored in a friendly match between his team, Norwegian Second Division side Raufoss IL, and helped them record a 6-1 victory against third tier Norwegian team Elverum Fotball. The teams and the setting might have been miles away from when his father scored a famous goal for Groningen against Inter Milan, but this was a dream start nonetheless, and Ikhsan said that he hoped this would be the springboard for him to succeed in Europe. 
Ikhsan played for only 30 minutes in the match, and apart from his debut goal, he also helped set up another goal for his team. Ikhsan conceded that he still has a long way to go, and he has to vastly improve his fitness in order to compete for starting places. All the best, Ikhsan Fandi!