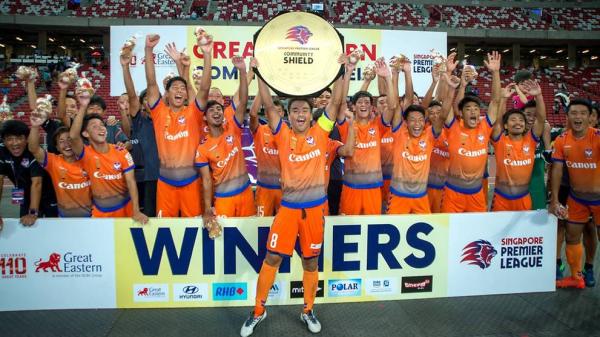 Invited Japanese club to the Singapore Premier League, Albirex Niigata from Japan, ended their league season on Saturday by beating Warriors FC 2-1. In the process, they reclaimed the league title they won last year, as well as set a new record of never losing a match in the entire season.
Juts to show what a joke are for the rest of the local teams, Albirex notched 21 times and only drew 3 times in the entire season. They also set a new record for the biggest winning points margin between the champions and the runners up. Albirex ended the season with 66 points, 23 more than runners up Home United. They actually clinched the title way back in July, a full two months before the league came to an end.
And to make the local teams seem even more mediocre, Albirex are still in the running for the treble of winning the league, the Singapore Cup and the League Cup. They did the treble in 2016 and 2017.