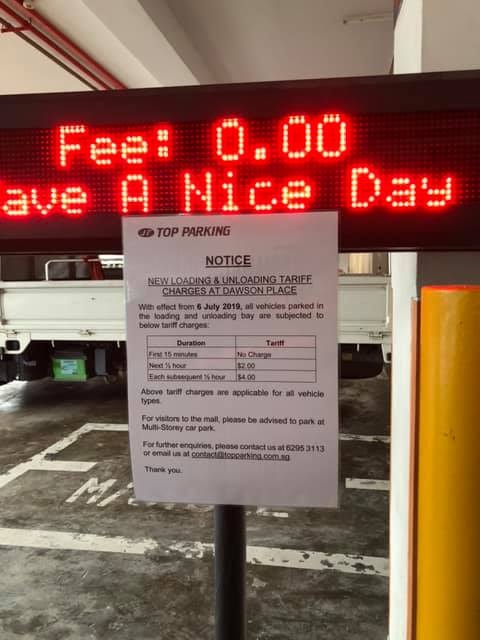 A photo of the parking charges to park at Dawson Place's Loading & Unloading Bay is making its rounds online.
The photo stated that the new parking charges kicked in on 6 July 2019.
The charges below:
- First 15 minutes: $0
- Next half hour: $2
- Subsequent half hour: $4
No wonder so expensive la because this parking space is managed by TOP parking, everything so TOP, so ATAS, that's why expensive mah!