Have you not had any luck finding your soulmate on dating apps such as Tinder or in real life? Friends have not been introducing you to any nice people? Well, fret not. You can learn from this Singaporean PR lady who recently advertised on our local newspaper, Lian He Zao Bao for a soulmate.
Some qualities she is looking for include:
Singaporean Chinese or PR

40 to 53 years old

At least 1.75m tall

Holds at least a bachelor's degree

Lives in a condominium or better

Owns a car

Monthly salary of S$10,000 or above
Salary $10,000 or above leh. You have or not?
Her own qualities include:
44 years old

Nice facial features

1.67m tall

Weighs 55kg

Singapore PR

Financially independent

Holds a local degree
Sounds like a good(?) catch. Interested parties can go find her.
Thanks to Mothership.sg, we didn't have to do our own research (yay slack), to find out the price of her advertisement. According to Mothership.sg, the total estimated cost for that advertisement is $2365.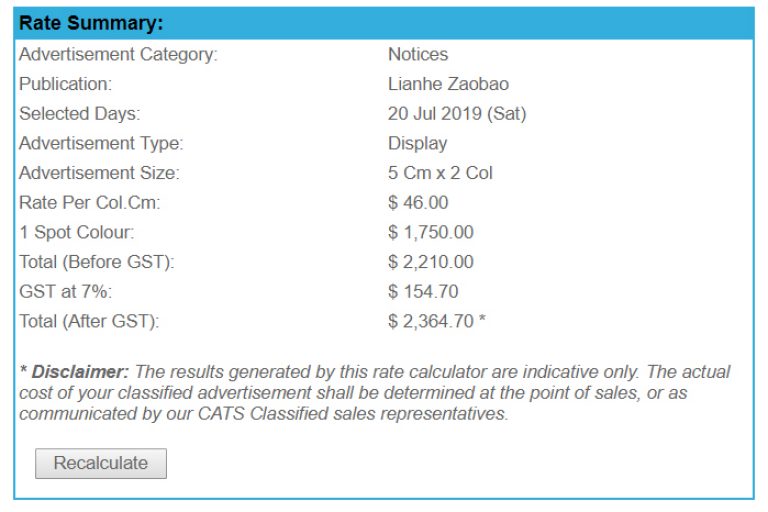 Hope this new way of dating takes off. Will be fun to see :3