In case you missed it, one over zealous journalist was probing too much into the death of Aloysius Pang. You can read more about it here:
Insensitive "Journalist" Probes Jayley Woo On Aloysius Pang's Death
The screenshot of it went viral on social media after local actress Hayley Woo posted it on her Instagram profile. On 25 January 2019, the supposed journalist who sent the messages admitted his mistake on two Instagram posts. Here is the first: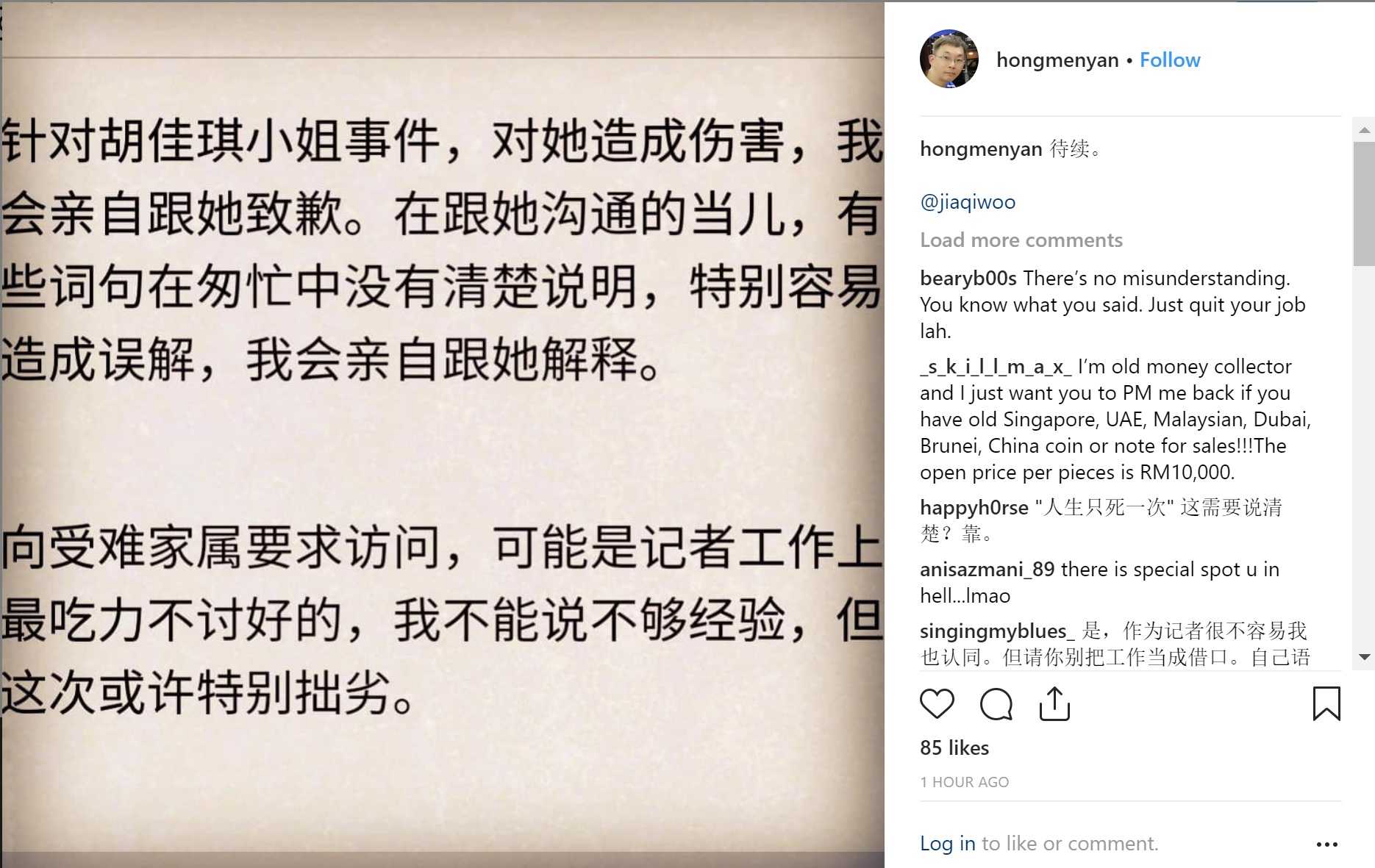 Roughly Translated:
Regarding the incident with Jayley Woo, the hurt I've caused her, I will personally apologize to her. While communicating with her, I was in a rush and did some things were not said clearly which caused a misunderstanding. I will personally explain everything to her.

Asking the loved ones of the victim for an interview is perhaps the most unpleasant part of being a reporter. Can't say I'm in experienced. Perhaps I messed things up this time.
And the second post continues: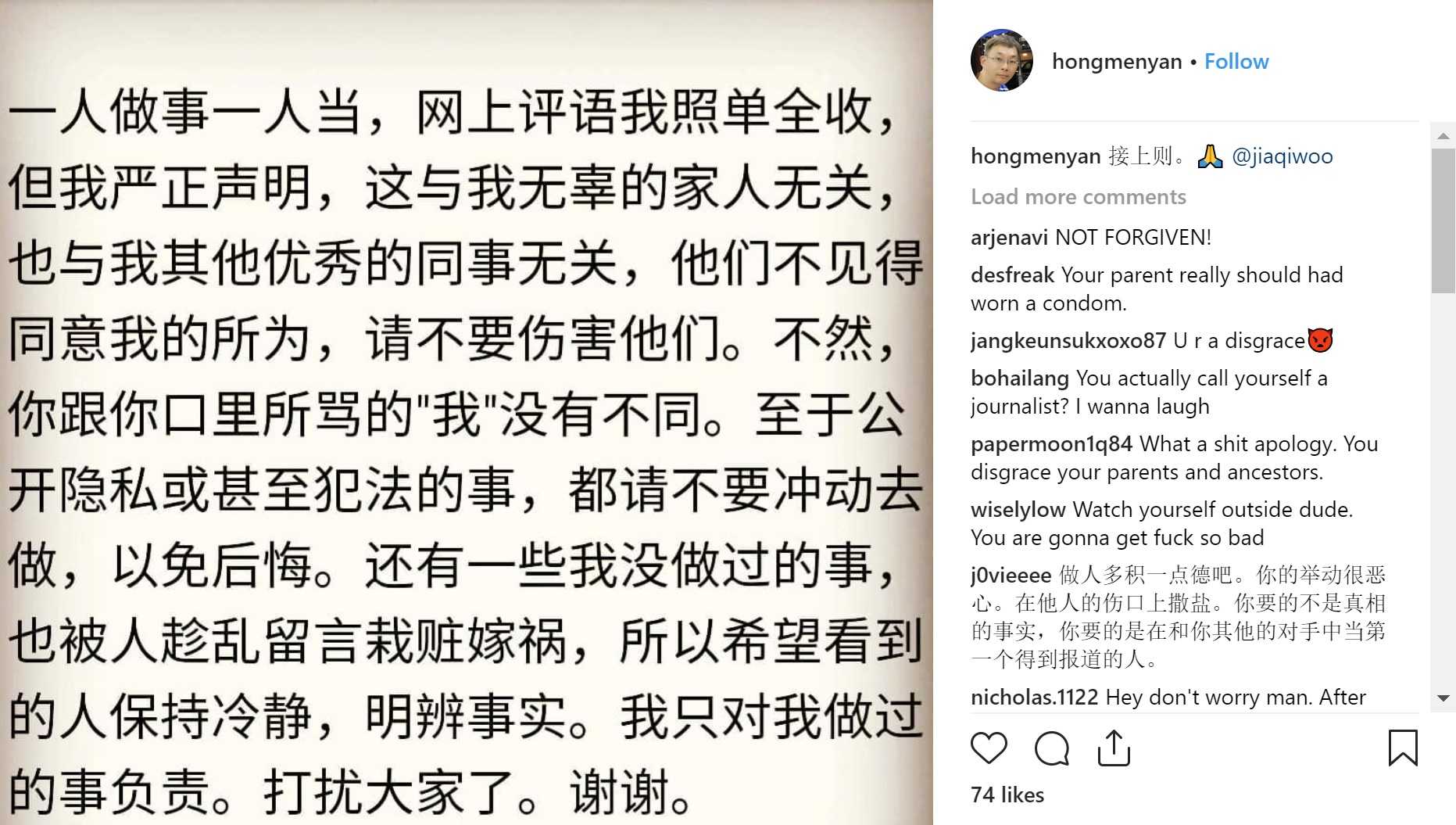 Roughly translated:
One should take responsibility for their own actions. I will accept all the online criticisms directed at me but this has nothing to do with my family or colleagues. They didn't agree with what I did so please do not harm them. Or else you would not be any different from "me".

Also please do not start invading someone's privacy or other doing something illegal, in case you regret it. Some netizens have taken advantage of this drama to accuse me of some things which I did not do. I will only take responsibility for the things I have done. Sorry for any disturbances caused. Thanks.
Despite his efforts to make an apology, many netizens still continue to lambaste him for his actions. Well... at least he tried.