A netizen complained of the alleged unprofessional treatment he received from the staff at Ng Teng Fong Hospital (NTFH) during his treatment at the hospital from 11 June to 2 July 2019.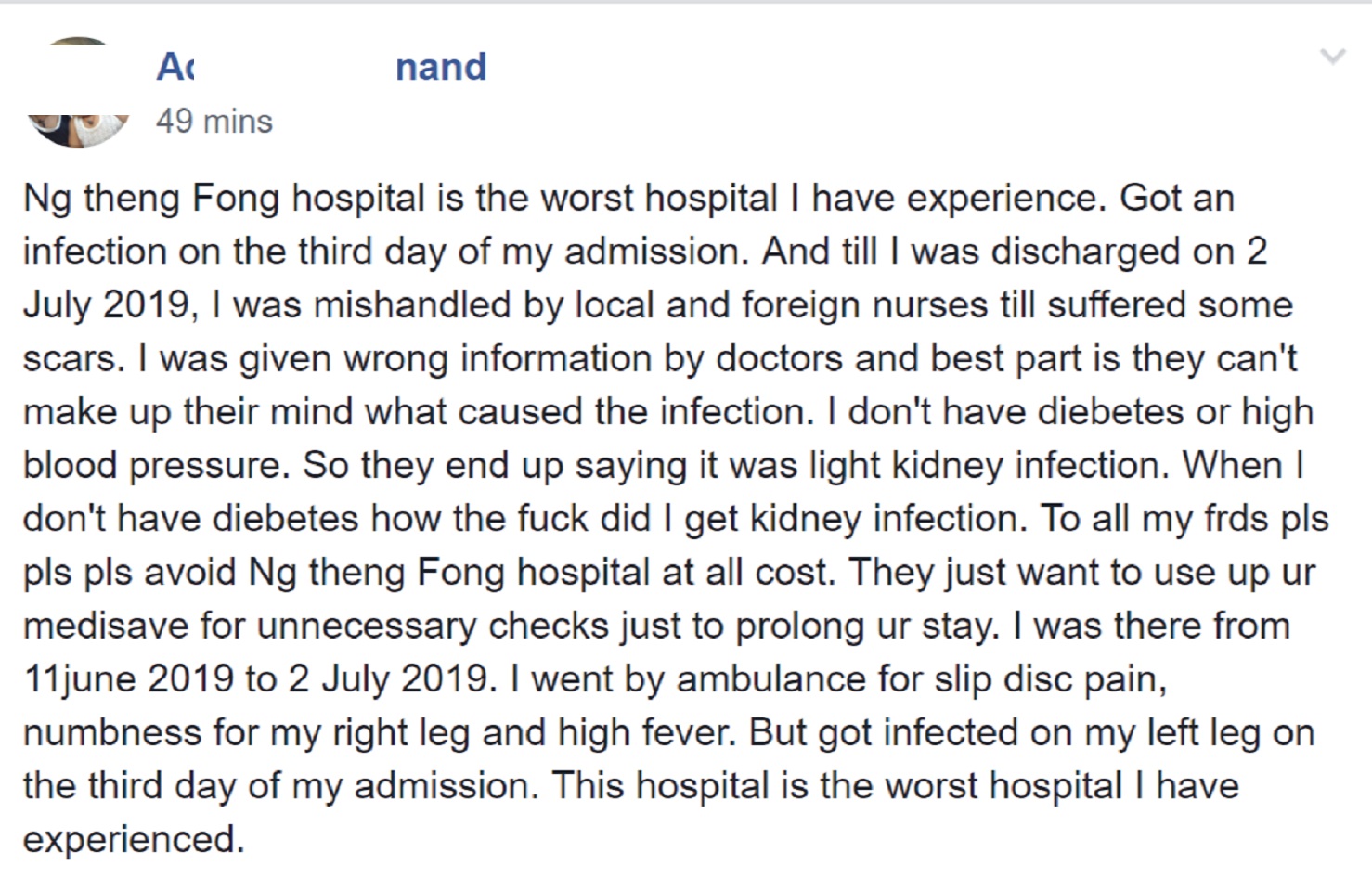 He was conveyed to NTFH by ambulance for slip disc, numbness in his right leg, and high fever.
According to the netizen, he had been "mishandled" by both local and foreign nurses.
As for the doctors, they could not ascertain what caused the infection. He also claimed that they had given him wrong information, eventually informing him that he had "light kidney infection".
The netizen doesn't know how he got the infection when he does not have any records of diabetes or high blood pressure.
Angry at the treatment, the netizen cautioned others from seeking medical treatment at NTFH.