Netizens have reported of receiving scam text messages which requires them to acknowledge the information they received by replying with their NRIC numbers.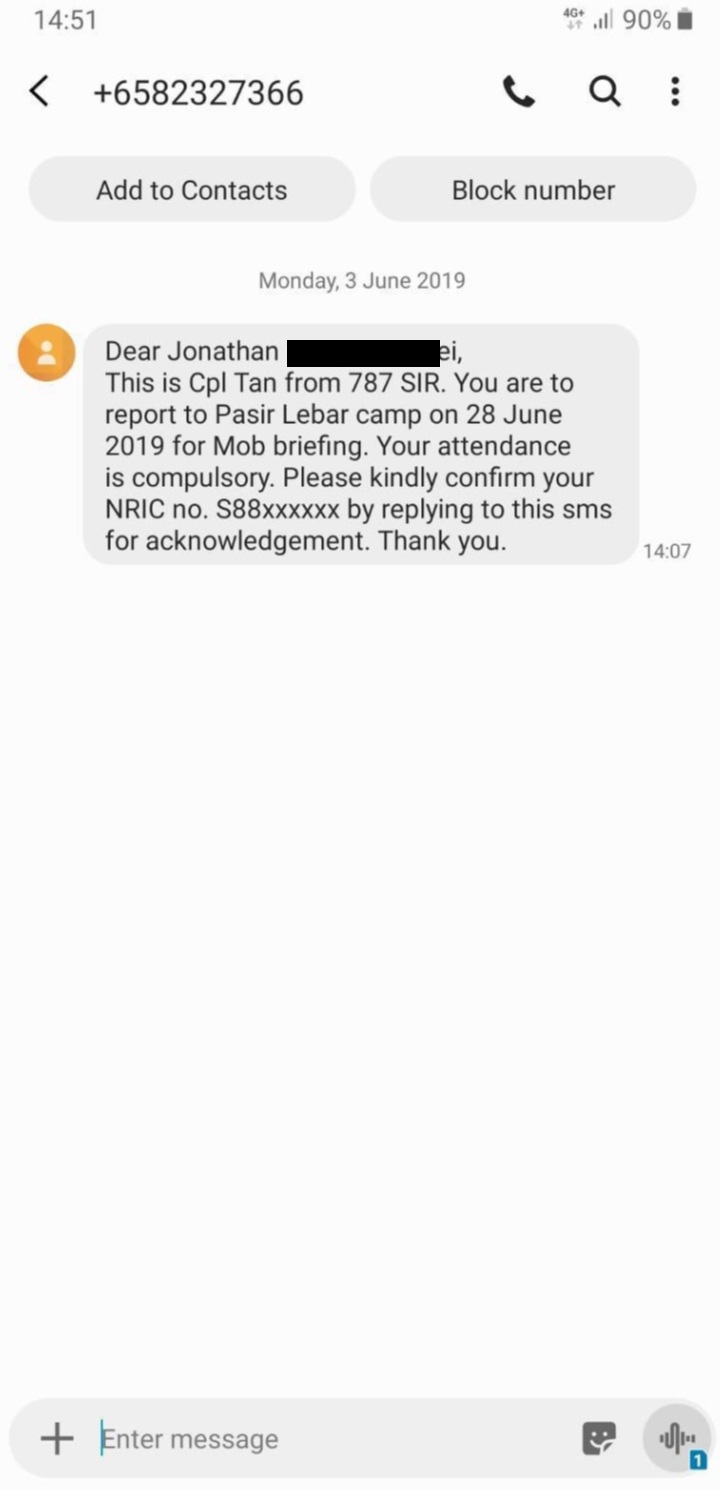 The message was seemingly sent from a local mobile number +6582327366.
In the message, a CPL claiming to be from a Mindef reservist SIR unit informed that the recipient was required to report to Pasir Laba camp for a mobilisation briefing.
It then requested the recipient to acknowledge the attendance notification by replying with their NRIC.
This message is clearly a scam.
If you receive it, ignore and report to the relevant authorities like the police, and in this matter, Mindef.
Do not reply with your NRIC or any other particulars as they can be used for other scams or unlawful purposes.