We just saw a pervert on the bus touching himself a few days ago.
Youth Catches A School Boy Touching Himself To A Girl On The Bus
This time, another pervert was caught walking around Clarke Quay bottomless, touching himself.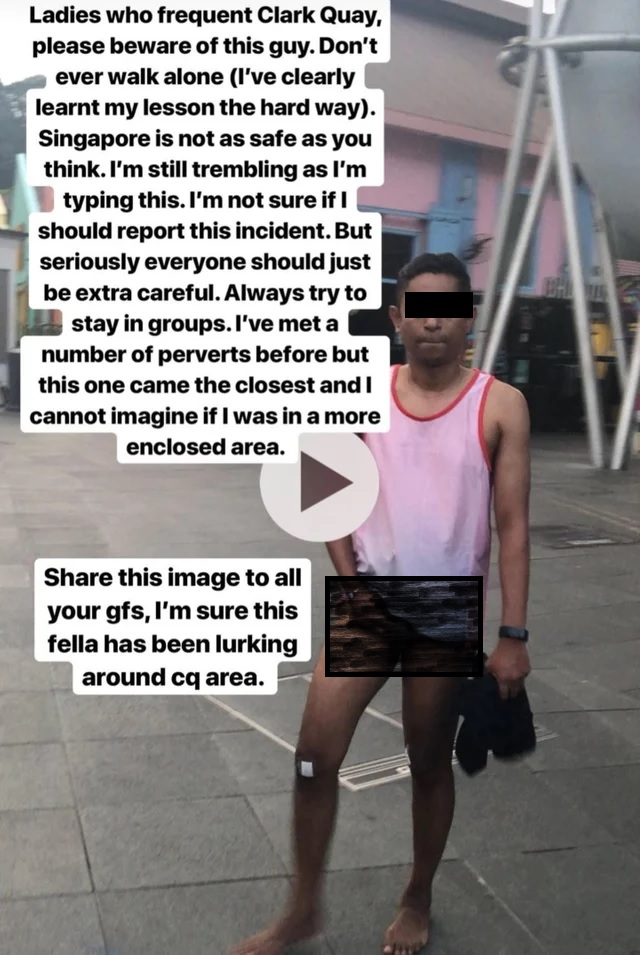 A netizen shared this on her Instastory after seeing the guy to help warn others of this man. Redditporeans took a screenshot and put it on r/Singapore to spread the news. According to the thread starter, a police report has been made.
We hope that his actions have been dealt with and nobody else have to go through something traumatic like this.