Singapore and Malaysia have a love-hate relationship. Most of the time, it can be harmless. Sometimes, the people become victims.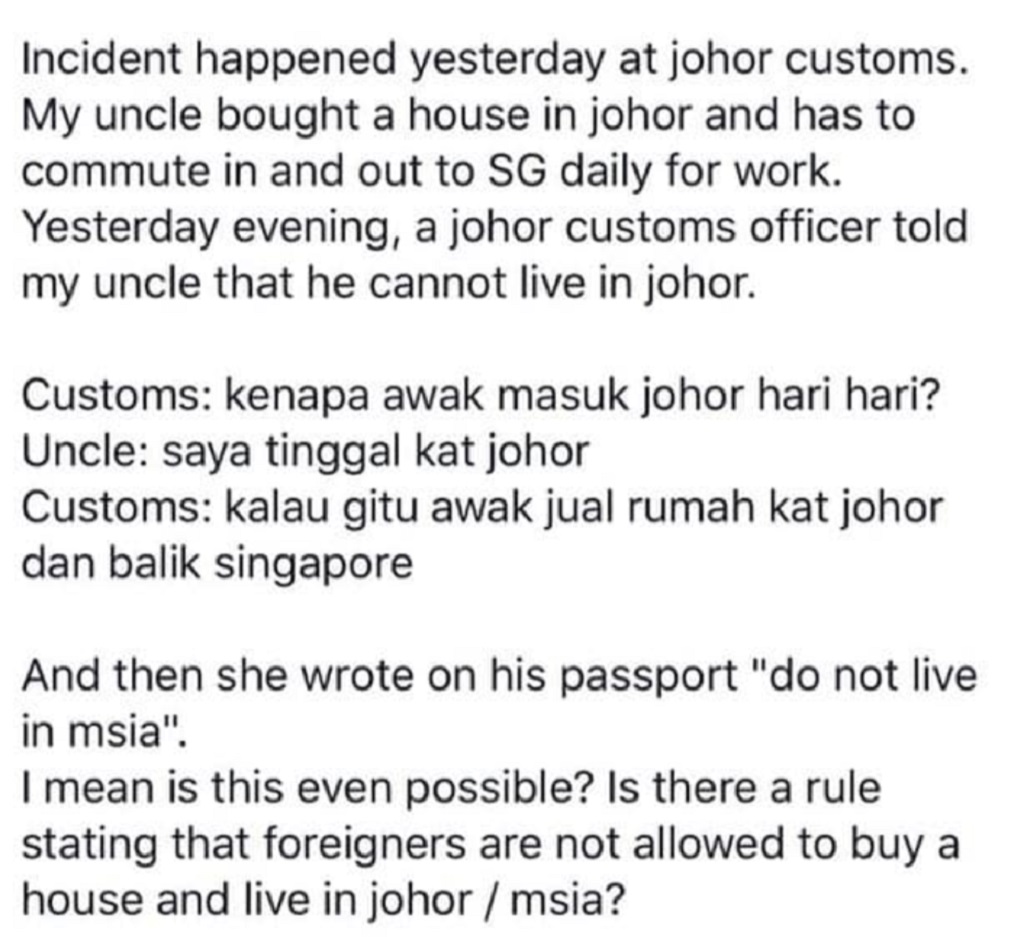 A netizen shared how a Malaysian immigration officer had wrote "do not live in msia" in blue ink, on a page in the uncle's passport. The uncle is a Singaporean who has a house in Johor and lives there. He has to commute daily between the two countrie due to work.
The officer had questioned the latter's frequent trips in and out of Johor. The uncle responded truthfully but was shocked to hear the officer telling him to sell his house in Malaysia and to go back to Singapore instead.
What the immigration officer allegedly did is unprofessional. Unless the uncle committed crimes in Malaysia, they have no authority to tell you not to live in their country.
This may be an isolated case but it is a good reminder for Singaporeans to be more mindful to check their passports for any irregularities.
When faced with similar circumstances overseas, it may be best not to confront the officer on duty. Instead, what you can do is to lodge a formal complain when you return to Singapore.