ICYMI: Leong Sze Hian's Counterclaim Against PM Lee Dismissed By High Court Judge
The bill was sent to Leong Sze Hian's lawyer, Lim Tean via PM Lee's lawyers which are led by senior counsel. Davinder Singh. The bill was made public by Leong Sze Hian on his Facebook profile: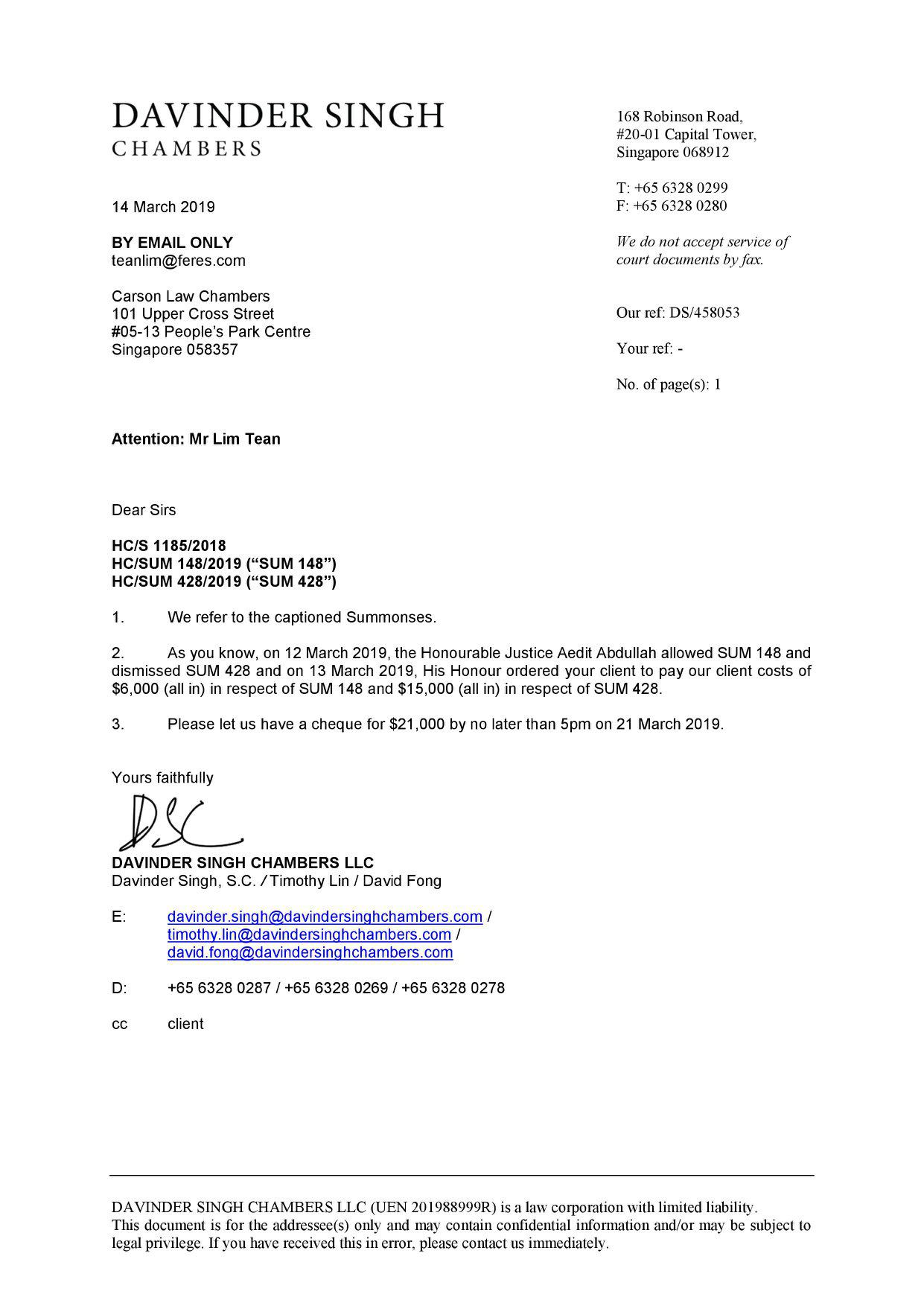 The bill of S$21,000 stems from two summonses, one of which was dismissed by the judge.
Leong Sze Hian has previously estimated costs for the legal battle to be approximately S$150,000 to S$200,000 on each side. The libel trial against Leong Sze Hian is due to proceed. More information to follow soon. 
Are you hoping for the best for Leong Sze Hian? Do you think it's fair for PM Lee to sue him over a Facebook post which he shared without any comments of his own?