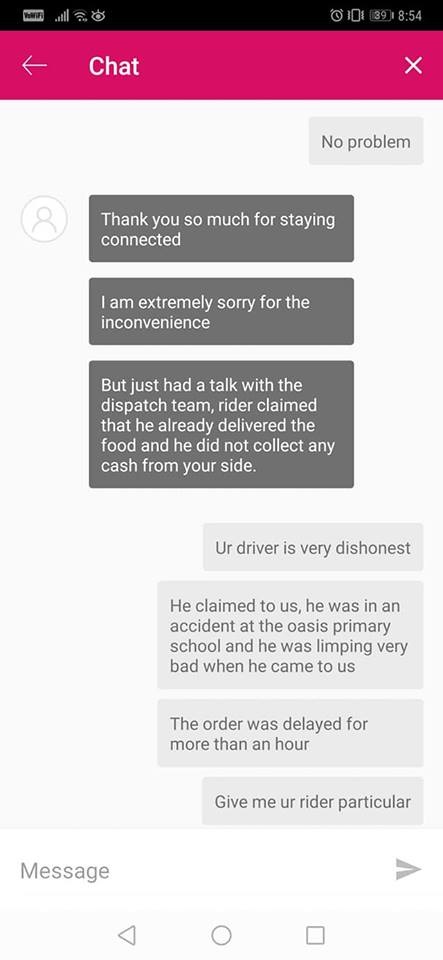 A Foodpanda customer, Jasmine, was cheated $34.10 by a Foodpanda delivery rider who said that he met with an accident while delivering Jasmine's food. According to Jasmine, she ordered food from Popeye's Waterway Point using Foodpanda at 7PM. The scheduled delivery time was supposed to be at 730PM but at 8PM, Jasmine was still waiting for her food. When she checked the status of her order at 8PM, the Foodpanda app showed that her food was delivered at 745PM but she has still not gotten it at 8PM.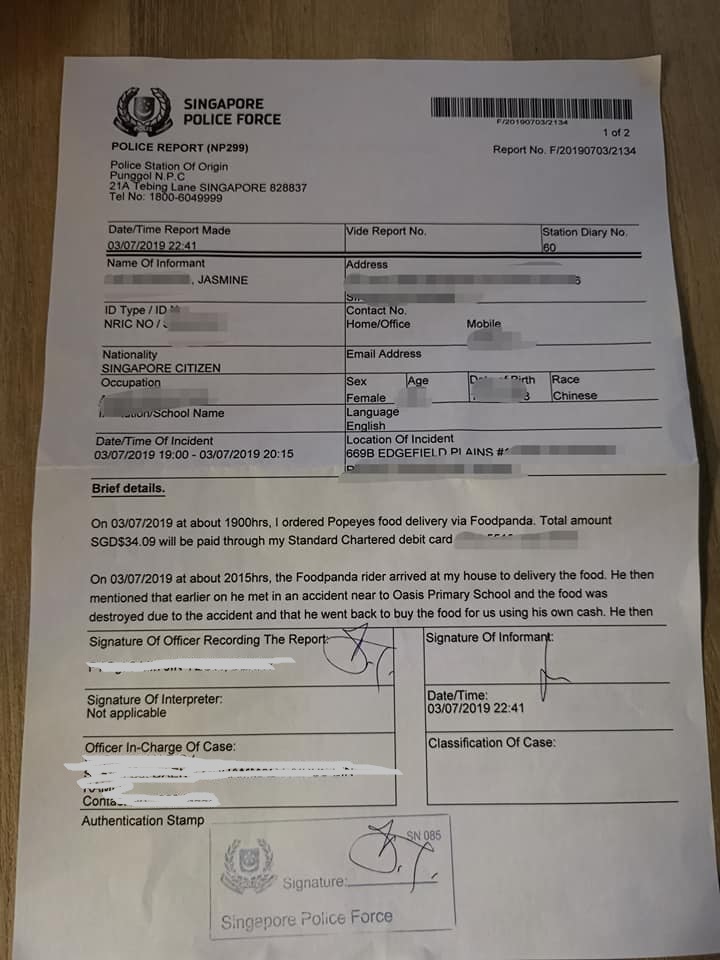 The delivery rider came limping at 815PM to deliver food to Jasmine with some scrap blood on his kneessaying he got in an accident at Oasis Primary School. He said a Mercs driver had hit his escooter and our order got damaged so badly. Then the Mercs driver drove off (like a hit and run accident) then he claimed he went back to Popeyes to help us reorder our food.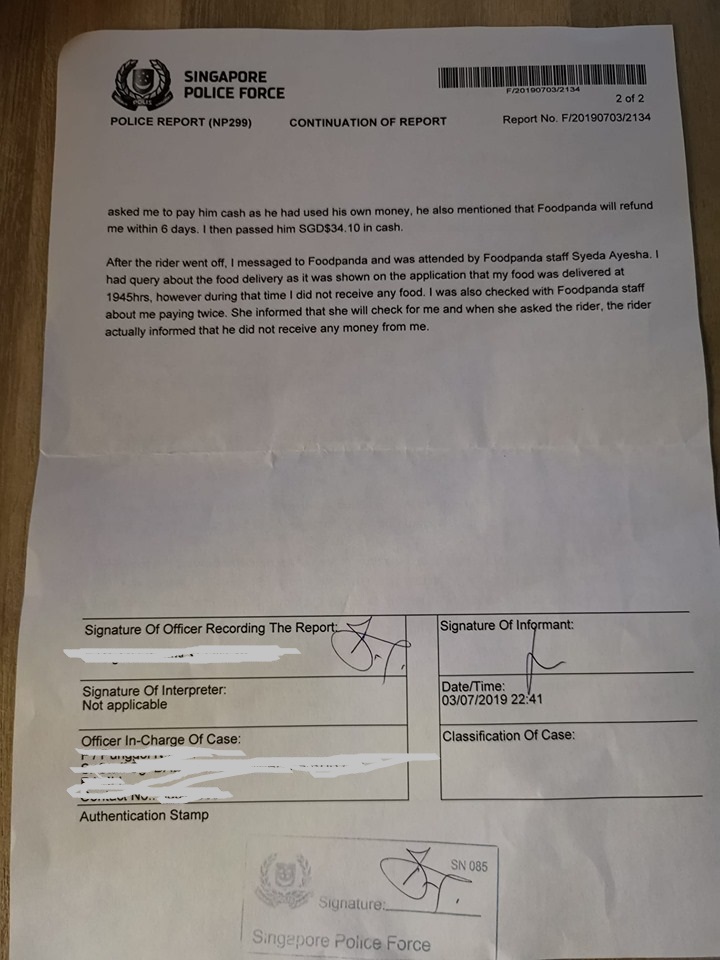 So he was asking Jasmine to pay him cash for the 2nd order and that FoodPanda will pay Jasmine back within 6 days. When Foodpanda service team asked the rider whether he took Jasmine's money, he claimed that he did not.
The details of this rider is, he is about 20-30years old, Chinese male with tattoos all over his legs, he was wearing lots of gold rings, gold bracelet and necklace. Those staying at Punggol please be aware. He might be using other apps to do this cheating scam. It might not be the first time since he had done that.