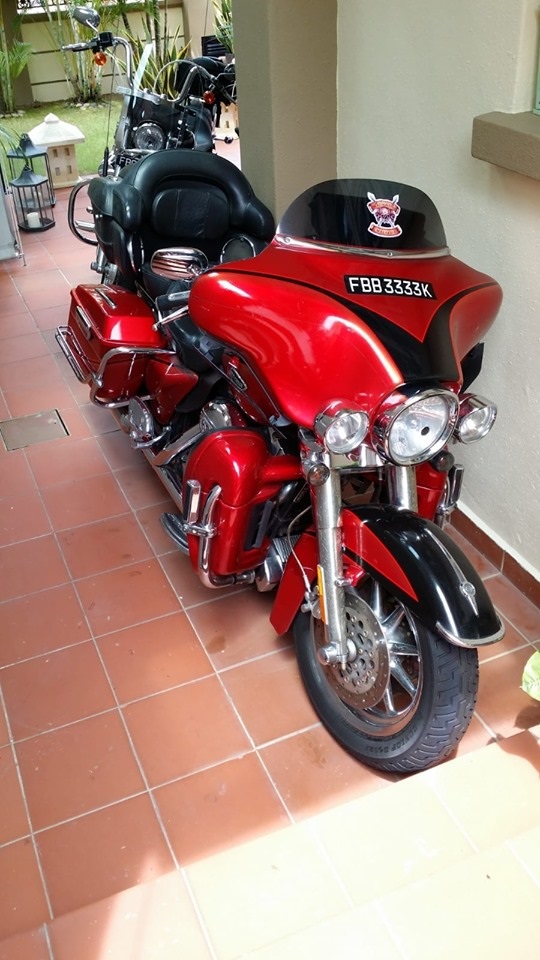 This red Harley Davidson motorcycle FBB3333K was stolen on 3 August 2019 around 245pm from Bukit Indah Aeon Johor shopping mall.
Whoever that can locate this bike and return to owner will be rewarded with RM10,000.
Please contact Iskander Puteri police district hotline 07-5113622 or the Johor police hotline 07-2212999 or lodge a report at the nearest Singapore or Malaysia police station.