Both Singapore and Vietnam were being considered to host the second Trump Kim Summit. 
The summit will be hosted by Hanoi this time round on 27-28 February as stated by Donald Trump in his tweet. They will be continuing the nuclear talks.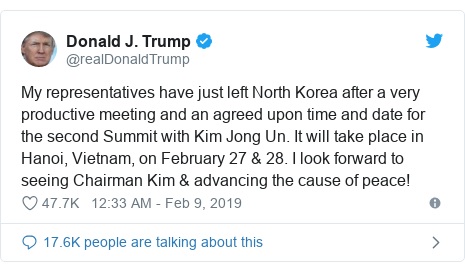 Vietnam has close diplomatic relations with both the United States and North Korea. Are you glad that it is not happening in Singapore again?