On 29 Sept 2019, Straits Times (ST) published a forum letter 'TOC must clarify its intentions' by one Chng Hui Ling. The letter referenced Law Minister K Shanmugam about Singapore needing a law to counter attempts of foreign influence on domestic policies and opinion.
On 30 Sept 2019, Terry Xu, chief editor of TOC took to Facebook to highlight that the letter "contained highly defamatory allegations".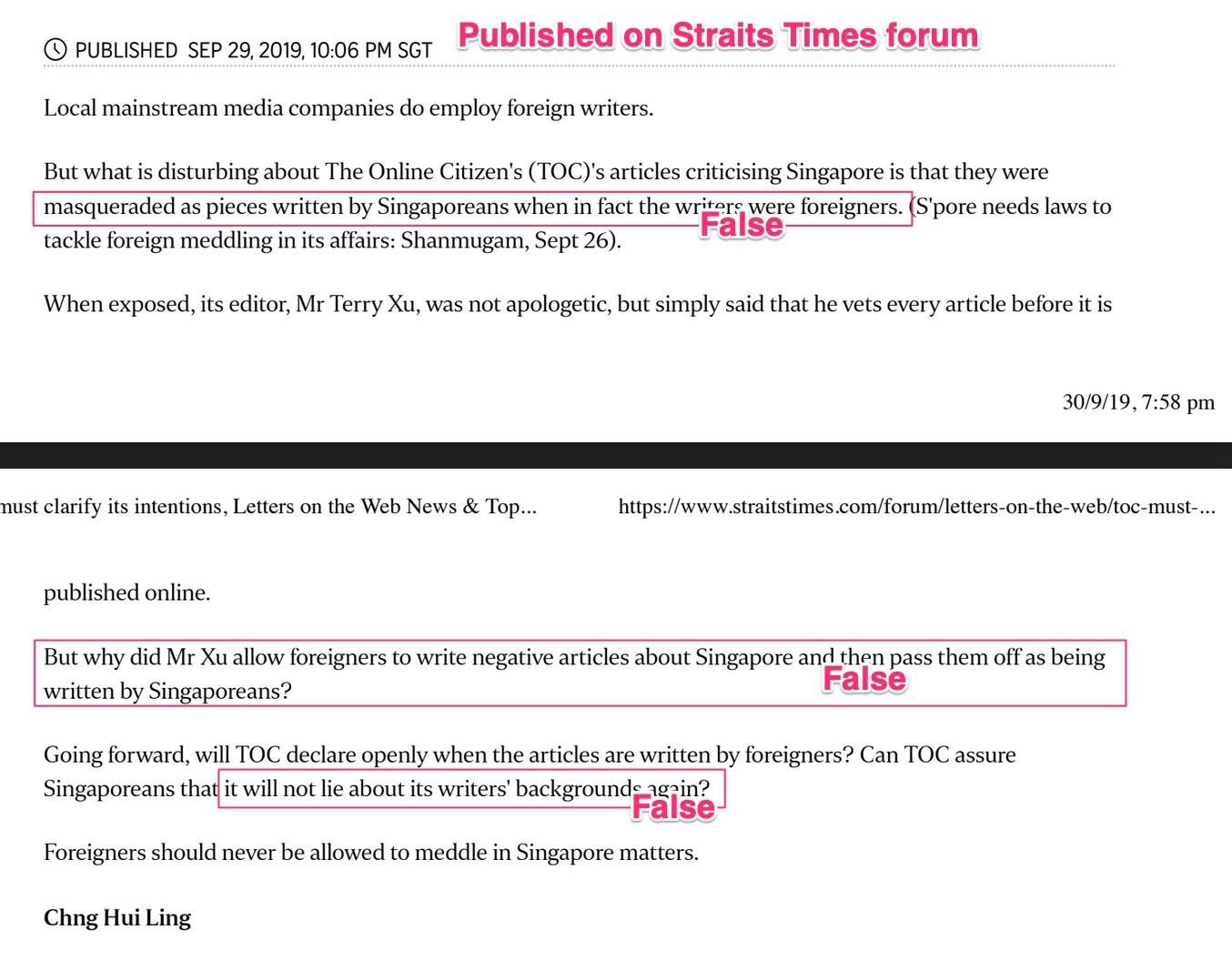 Terry also sent a letter of demand to Singapore Press Holdings (SPH) to demand that they take down the letter and undertake to not repeat the act. ST removed the letter subsequently. Terry did not ask for any apology or damages from SPH as he just wants to see the "right thing done".
You can read his full post here:

However, on 2 Oct 2019, SPH legal counsel said in a letter addressed to Terry saying: "These remarks were unfair and uncalled for, and make serious allegations that have damaged our reputation as a trusted media organisation."
They claim to have taken down the forum letter as a gester of goodwill and without any admission of liability even though they did not agree with his allegations of defamation. However, since Terry and his team has reposted the letter on his Facebook and in their article, they have decided to repost the forum letter to make its position public. They are also taking further legal advice and are ready to defend their position.
Wow. When did our 151 media become a trusted media organisation? Will Terry Xu continue to fight back admist his lawsuit with PM Lee? Seems like a war with brewing. Are you ready to #standwithterry and #standwithTOC and not let the people in ivory towers bully us anymore?