Thanos has snapped his fingers. The websites of Cathay Cineplexes and Golden Village have apparently been lagging or crashing due to overwhelming traffic. This is what happens when Singaporeans from all walks of life want to lay their hands on Marvel's Avengers: Endgame movie tickets. 
Siao siao.
Netizens have been reporting difficulties accessing their websites and purchasing tickets. Even when it does not lag, they automatically enter a neverending queue. Like this: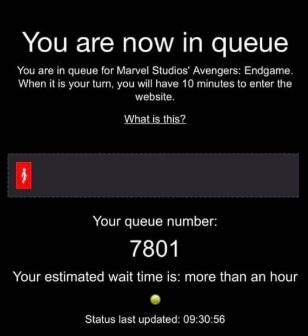 Those who want to buy tickets will now have to wait more than an hour. And when they successfully enter the website, they have to make the purchase within 10 minutes. Angry fans are now whacking movie theatres for allowing advanced ticket sales when they cannot even handle the traffic. 
Siao siao. 
That being said, people on the ground are not having it easy either. Snaking queues are forming outside box offices since before 9.30am. Some even complained that the box office did not open on time.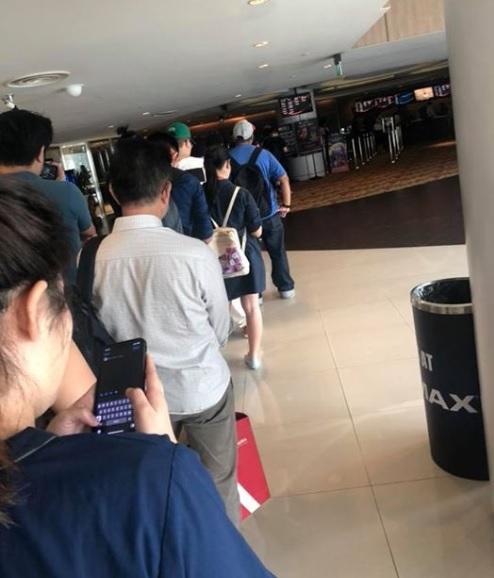 How will the movie theatres respond to this? Will they be able to handle it properly? 
Hungry fans are angry fans. If they don't resolve this asap, it will well be their endgame.