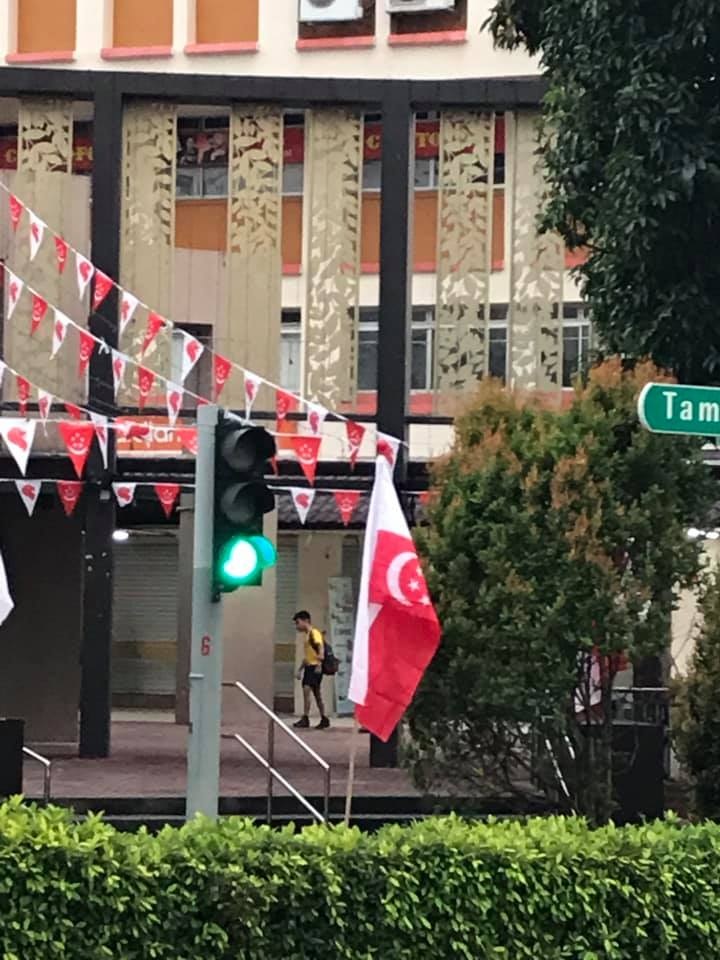 As Singapore's National Day is coming, majority of our neighbourhoods are being decorated with our national flag.
In Tampines today, an upside down flag was spotted by netizen Nabil.
Isn't Tampines a PAP ward? Why PAP MP in Tampines never take care of how our flags are hung?
It's so disrespectful and unacceptable to hang upside down flags!