MRT stations will be deploying metal detectors and X-Ray scanners to help with detecting prohibited items in Singapore. Commuters will be subjected to random checks (like how the random bag checks are carried out now). Currently, the detectors and scanners are deployed at 5 different locations: Ang Mo Kio, Bedok, Bukit Panjang, Little India and Yishun MRT stations.
Signages are put up to show a list of prohibited items. You can see the list here: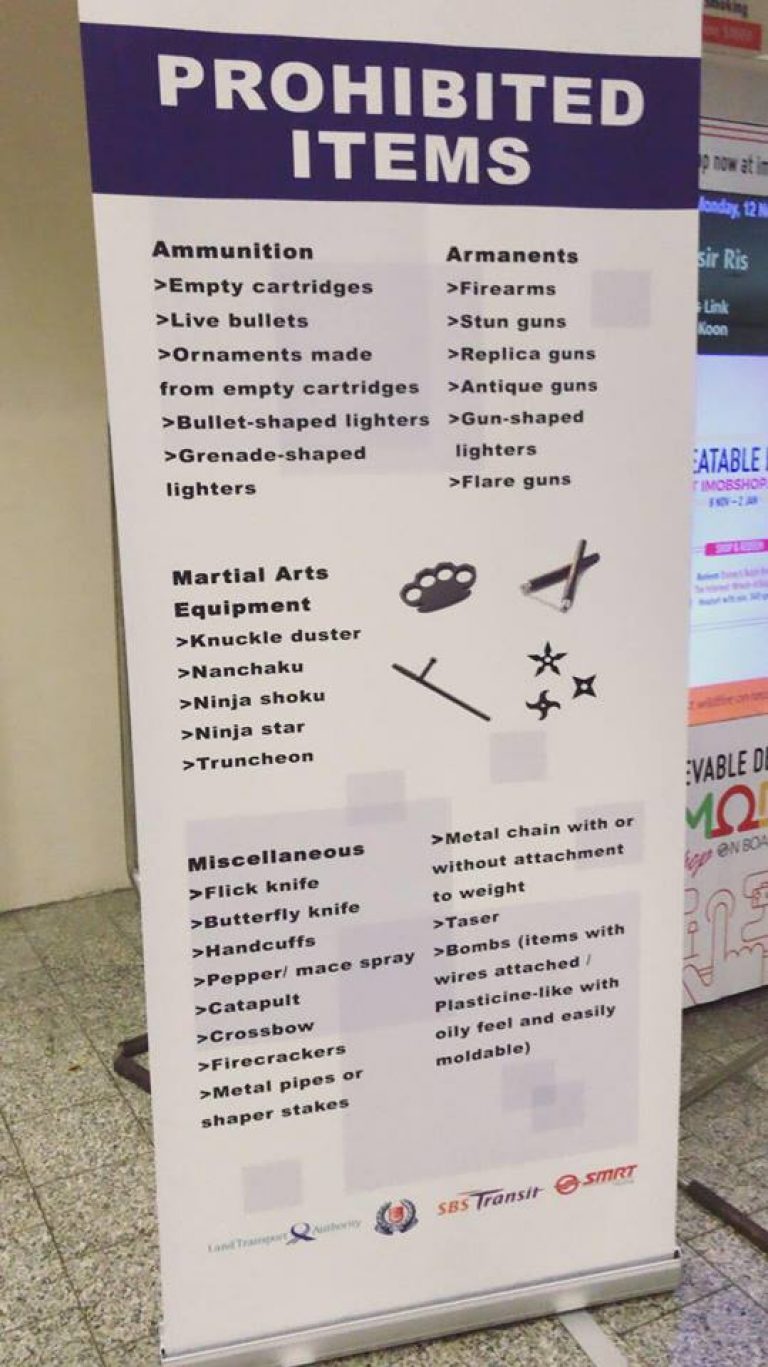 LTA claims that this will not be a hindrance to our day to day lives and advices us not to bring big baggages if we are in a rush. Don't you think that is ridiculous? We might have to bring along baggages for work or if we're going overseas. Doesn't that mean we have to leave our houses earlier? Netters have already been showing their doubts on this new security feature. Won't this move piss the public off more?