A batch of NSF recruits graduated from their stint at BMT on 9 Mar 2019. Normally, recruits are required to do a 24km route march before their passing out parade (POP), held at the Marina Bay Floating Platform. However, these recently graduated batch of recruits were only required to do a 12km route march.
The reduce in marching was due to the recruits were not being able to get the required training in before the final march due to the safety timeout after Aloysius Pang's death. This reduction in distance is only for this graduating batch. The 24km route marches will resume after.
After the news broke, netizens flooded on Facebook giving their two cents. Most criticized our current generation and MINDEF for getting softer: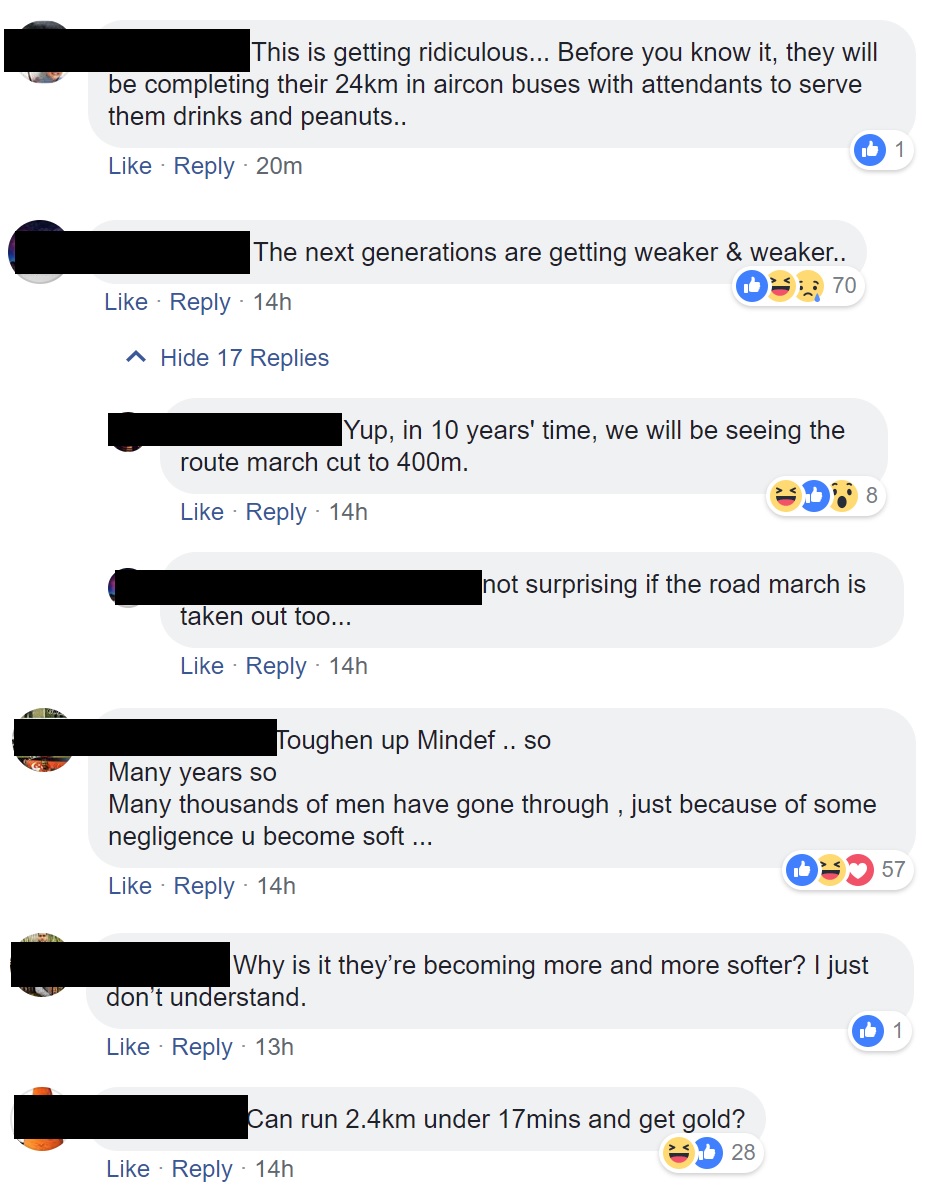 While some tried to help MINDEF explain why the route march was reduced: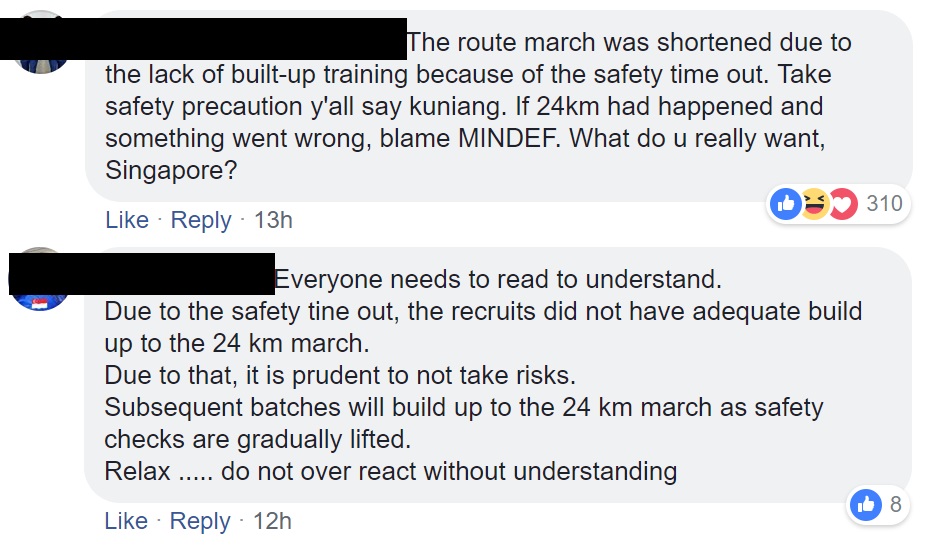 What do you think? Is MINDEF going too soft on our NSFs? Or do you think that the reduction of distance was a good move?