The Singapore People's Party (SPP) is gearing up for the elections with an Ordinary Party Conference (OPC) this October.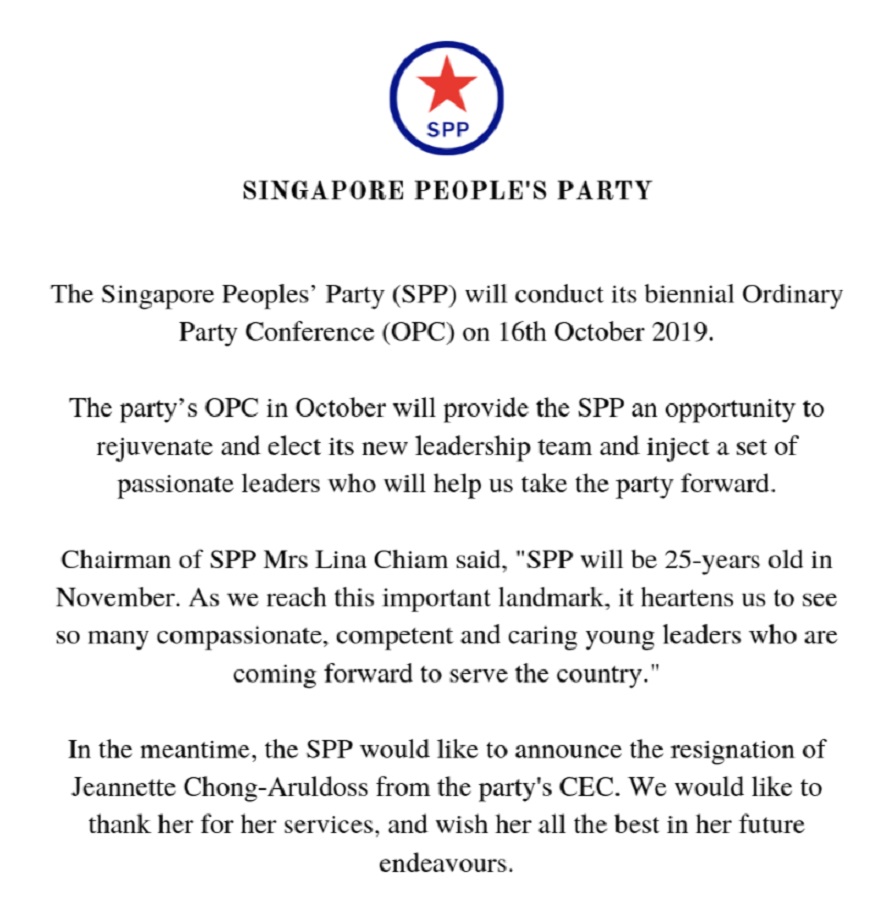 At the OPC, the party will elect its new leaders and members of its central executive council (CEC).
These are exciting times indeed for SPP.
The event will nevertheless be tinged with nostalgia as its leader, Mr Chiam See Tong, a venerated opposition figure, is expected to step down as the party's Secretary-General.
Another party leader, Jeanette Chong-Aruldoss, is also resigning from the party's CEC.
The loss of Mr Chiam will leave an indelible mark on Singapore politics.
For years, he has been the voice of opposition in our Parliament. He has never wavered.
Young Singporeans can learn a lesson or two about resilience, from Mr Chiam's frequent engagements with the PAP. His spirit is truy indomitable.
As for SPP, where does it go from here? Can the new leaders step-out from Mr Chiam's shadow and carve their own legacy?