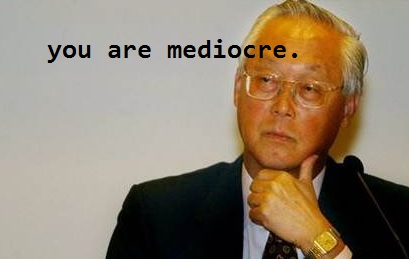 The daughter of Singapore's very first law minister, E W Barker, was offended by Goh Chok Tong's recent remark. A few weeks ago, our dear Emeritus Senior Minister Goh Chok Tong warned that Singaporeans will get very mediocre people as Ministers if they are not paid enough. Enough being like, $1million? 
It is no surprise she found his statement insulting.
According to a FB comment posted by her husband, she was "deeply offended" as Goh Chok Tong was indirectly insulting our forefathers. She remembered her father taking a 70% pay cut to serve Singaporeans and said "he never regretted it because he believed in public service".
Edmund William Barker is a Eurasian and was Singapore's first law minister. He also served as Minister for National Development, Minister for Home Affairs, Minister for Environment, Minister for Science and Technology and Minister for Labour. 
"He headed the committee that wrote the Singapore Constitution, personally wrote the document which separated Singapore from Malaysia, headed 5 ministries at different times, was the longest serving minister of law in the world and did numerous other things. My wife is deeply offended by the idea that low pay attracts mediocre people. By saying that you are insulting all the founding fathers who took low pay but put our country on the path to the phenomenal success it has achieved. Their sacrifice, our gain. 
If they need an excuse for high pay, perhaps one that doesn't insult the people who came before them might be a better alternative. What happened to the concept of public service? If money is what you want then go out into the world and make some. Government should be about the people you serve".
In your face, ESM Goh.